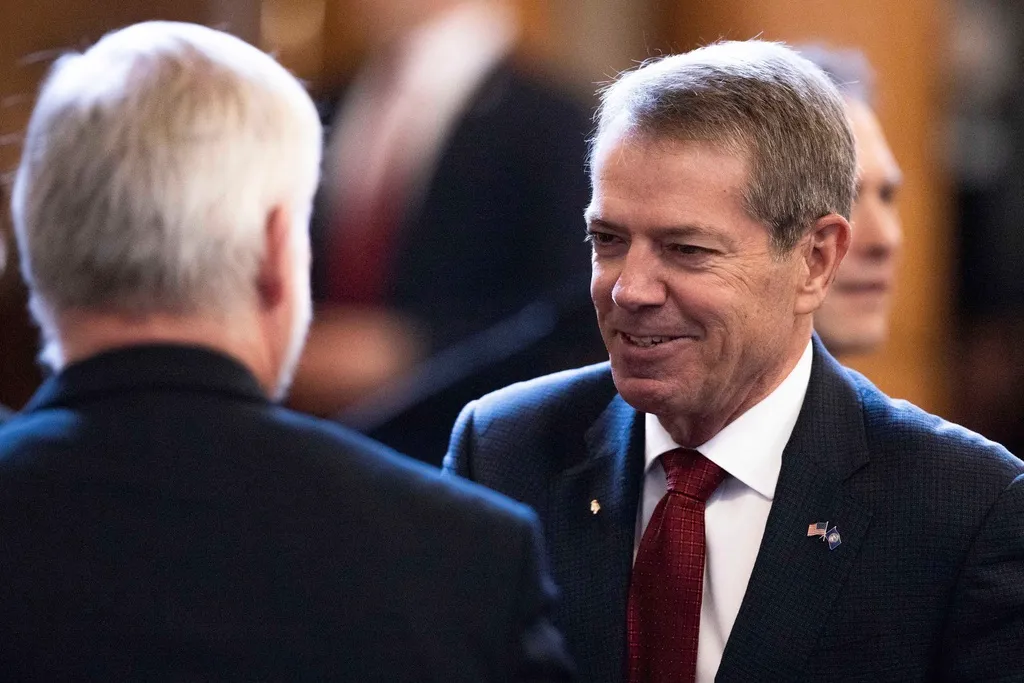 Nebraska is Imposing a 7-Day Wait for Trans Youth to Start Gender-Affirming Medications
John Hanna
READ TIME: 2 MIN.
Nebraska is requiring transgender youth seeking gender-affirming care to wait seven days to start puberty blocking medications or hormone treatments under emergency regulations announced Sunday by the state health department.
The regulations also require transgender minors to undergo at least 40 hours of "gender-identity-focused" therapy that are "clinically neutral" before receiving any medical treatments meant to affirm their gender identities. A new law that took effect Sunday bans gender-affirming surgeries for trans youth under 19 and also required the state's chief medical officer to spell out when and how those youth can receive other care.
The state Department of Health and Human Services announcement that Republican Gov. Jim Pillen had approved the emergency regulations came after families, doctors and even lawmakers said they had largely gotten no response from the department on when the regulations would be in place. They worried that Pillen's administration was slow-walking them to block treatments for transgender youth who hadn't already started them.
"The law went into effect today, which is when the emergency regulations were put in place," department spokesperson Jeff Powell said in an email Sunday to The Associated Press. "Nothing was slow-walked."
The new regulations remain in effect while the department takes public comments on a permanent set of rules. The agency said it plans to release a proposed final version by the end of October and then have a public hearing on Nov. 28 in Lincoln, the state capital.
Nebraska's ban on gender-affirming surgeries for minors and its restrictions on other gender-affirming care were part of a wave of measures rolling back transgender rights in Republican-controlled statehouse across the U.S.
At least 22 states have enacted laws restricting or banning gender-affirming medical care for transgender minors, and most of those states face lawsuits. An Arkansas ban mirroring Nebraska's was struck down by a federal judge in June as unconstitutional and will be appealed to the 8th U.S. Circuit Court, which also handles Nebraska cases.
During the signing ceremony for the new Nebraska law, Pillen suggested that children and their parents who seek gender-affirming treatment are being "duped," adding, "that is absolutely Lucifer at its finest." The state's chief medical officer, Dr. Timothy Tesmer, is a Pillen appointee.
The American Academy of Pediatrics recommends gender-affirming care for people under 18, citing an increased risk of suicide for transgender teens.
Nebraska's new regulations require that a patient's parents or legal guardians be involved in any treatment, including the 40 required hours of therapy. It also requires at least one hour of therapy every three months after that care starts "to evaluate ongoing effects on a patient's mental health."
The seven-day waiting period for puberty blockers or hormone treatments would start when a doctor receives a signed consent form from a parent or legal guardian. Patients who are emancipated minors also could sign off on their own.
The department said in an online document meant to answer frequently asked questions that the waiting period would give patients and their families "enough time to weigh the risks and benefits of treatment."
The same document says that the required 40 hours of therapy would allow doctors "to develop a thorough understanding of a patient's needs."
---