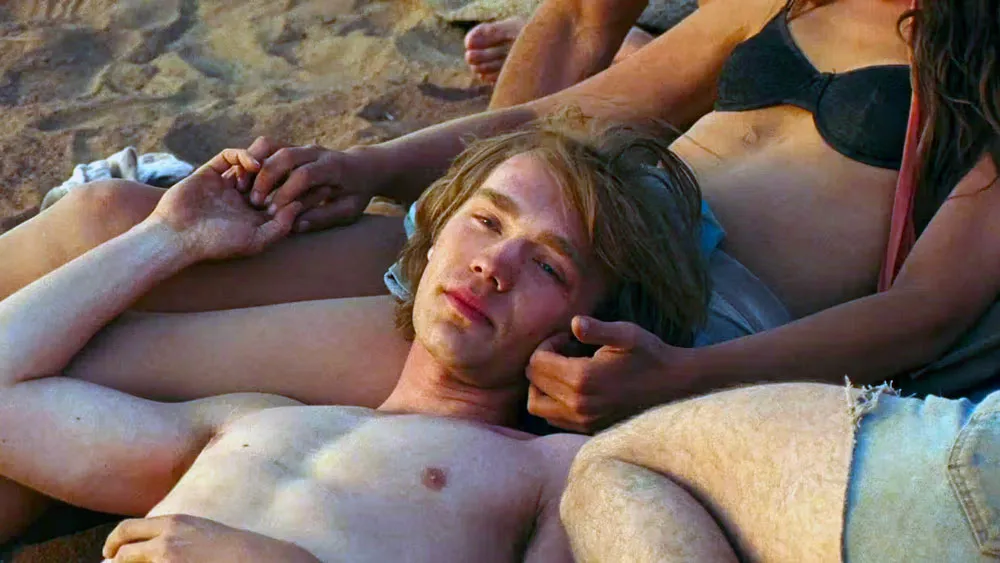 11 Queer Titles We're Looking Forward to at TIFF 2023
Celebrating its 48th edition this year, the Toronto International Film Festival will take place from September 7-17, with over 200 features, shorts, and TV series showing to the public. Since TIFF doubles as one of the world's biggest markets for the film industry, the festival plays a mixed selection of world premieres, independent films vying to get picked up for release, and highlights from other film festivals.
We've already profiled some TIFF titles earlier this year when they premiered at Cannes, including Palme d'Or winner "Anatomy of a Fall," Molly Manning-Walker's award-winning "How to Have Sex," and Pedro Almodovar's highly anticipated short "Strange Way of Life," starring Ethan Hawke and Pedro Pascal. TIFF's commitment to diverse programming means there tends to be a strong showing of queer titles every year, and 2023 is no different.
While there are at least two dozen films TIFF puts under the "2SLGBTQ+" category (check all of them out here), at EDGE we're highlighting 11 films we expect viewers will be looking forward to or will soon discover for themselves as hidden gems.
"Chuck Chuck Baby"
Set in northern Wales, Janis Pugh's romantic dramedy follows Helen (Louise Brealey), a chicken factory worker whose unexpected reunion with Joanne (Annabel Scholey), a former neighbor and high school crush, leads to romance and the possibility of escaping her miserable living situation. It's a film that blends social realist drama, romantic comedy, and jukebox musical, as Pugh has the cast periodically sing along and dance to an eclectic mix of old pop hits (songs used range from Neil Diamond's "I Am...I Said" to Minnie Riperton's "Les Fleurs"). It's an intriguing approach, with the film putting one foot in gritty realism and the other in escapist fun. And while Pugh doesn't shy away from her characters' bleak circumstances, in the end "Chuck Chuck Baby" is a feel-good celebration of love and female friendship that should go over well with TIFF audiences. "Chuck Chuck Baby" is currently seeking a distributor for North American release.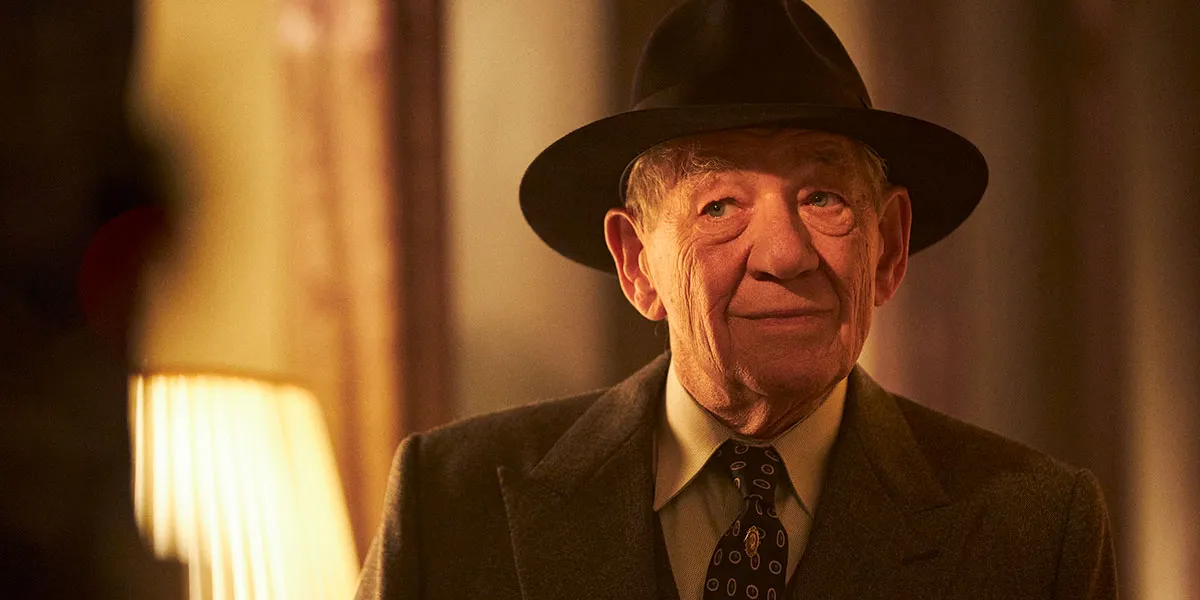 "The Critic"
Set in 1930s London, Anand Tucker's "The Critic" centers on Jimmy Erskine (Ian McKellan), a gay theater critic for a newspaper whose behavior gets him fired by the paper's new owner (Mark Strong). A distraught Jimmy soon discovers a key piece of information that could get him his job back: David is in love with Nina Land (Gemma Arterton), an actress whose career has been impacted by Jimmy's negative reviews of her work. With Jimmy wanting to get re-employed, and Nina hoping for a big break, the two end up working together to help each other get what they want. The stacked cast (which also includes Oscar nominee Lesley Manville) makes this one of the more high profile world premieres at the festival, and from the sounds of it "The Critic" could make a strong impression. The fact that its screenplay comes from Patrick Marber, whose past credits include "Closer" and "Notes on a Scandal," means "The Critic" could make for a thrilling experience, with plenty of opportunities for its ensemble to flex their skills. "The Critic" is currently seeking a distributor for North American release.
"Days of Happiness"
French-Canadian director Chloé Robichaud returns with her first feature in seven years, a drama set around Emma (Sophie Desmarais), an up-and-coming conductor trying to boost her career as her residency at the Montreal Symphony Orchestra comes to an end. But Emma finds herself pulled in different directions by Patrick (Sylvain Marcel), her domineering father who's also her agent, and Naëlle (Nour Belkhiria), her new girlfriend whose complicated situation with her family prevents her from committing to their relationship. The story of a lesbian conductor will make "Days of Happiness" easy to compare to Todd Field's "Tár" (it doesn't help that Emma also has to conduct Mahler's Fifth Symphony), but outside of these surface level similarities the two films couldn't be more different. Robichaud's focus on a conductor trying to establish herself is more about a woman reaching the point in her life where she makes her own decisions rather than let others make them for her. "Days of Happiness" is currently seeking a distributor for US release.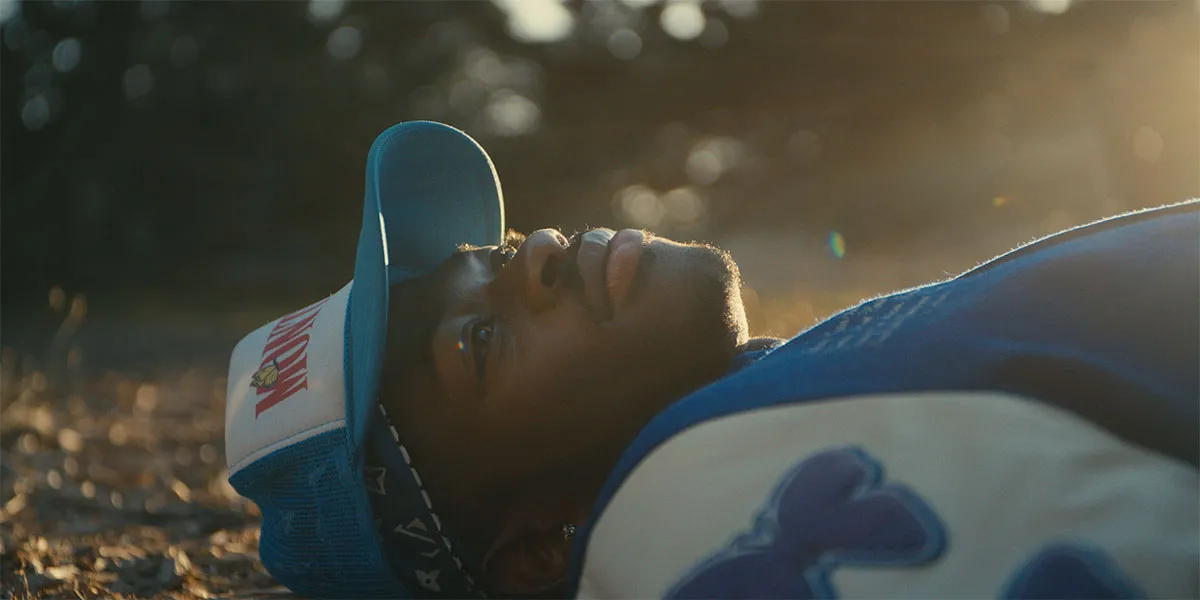 "Lil Nas X: Long Live Montero"
A late addition to this year's TIFF programme, "Lis Nas X: Long Live Montero" is the kind of documentary that feels inevitable, given the extraordinary story of its subject. Lil Nas X, a.k.a Montero Lamar Hill, skyrocketed to stardom with the inescapable "Old Town Road," a blend of rap and country that shattered records and showed Lil Nas X's talents at marketing himself and his music online. Directors Carlos López Estrada and Zac Manuel follow Lil Nas X as he prepares for his first global tour. Shot over 60 days, "Long Live Montero" showcases an artist whose meteoric rise, along with his coming out and embracing of his identity with his first album, established new precedents for success in the music industry. "Lil Nas X: Long Live Montero" is currently seeking a distributor for North American release.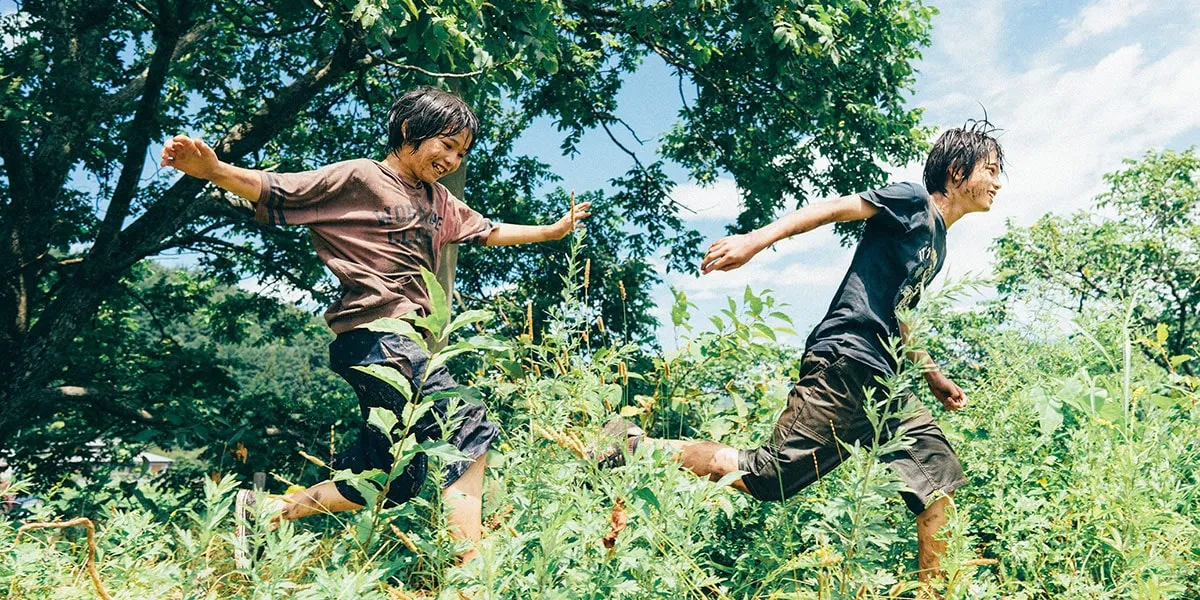 "Monster"
After we profiled the nominees for Cannes' Queer Palm back in May, there was a bit of a surprise: after its premiere, Hirokazu Kore-eda's "Monster" was added to the list of qualifying features and ended up winning the prize (along with a Best Screenplay award from the festival's Competition jury). And while it's difficult to get into the film's queer themes without spoiling the reveals contained in its perspective switching structure, it's understandable why this year's Queer Palm jury felt so passionately about it. The film begins with a widow and single mother (Sakura Ando) whose son Minato (Soya Kurokawa) tells her his teacher (Eita Nagayama) physically abuses him. Her attempts to get the school to take action make up the first act, before the film resets itself to retell the story through the teacher's point of view, and then resets itself once more to show Minato's perspective. The structure allows "Monster" to unfold more like a mystery, before settling into the kind of sensitive, emotional storytelling Kore-eda (who won the Palme d'Or in 2017 with "Shoplifters") is known for. While there isn't a release date announced yet, "Monster" is expected to come out in theaters between late 2023 and early 2024.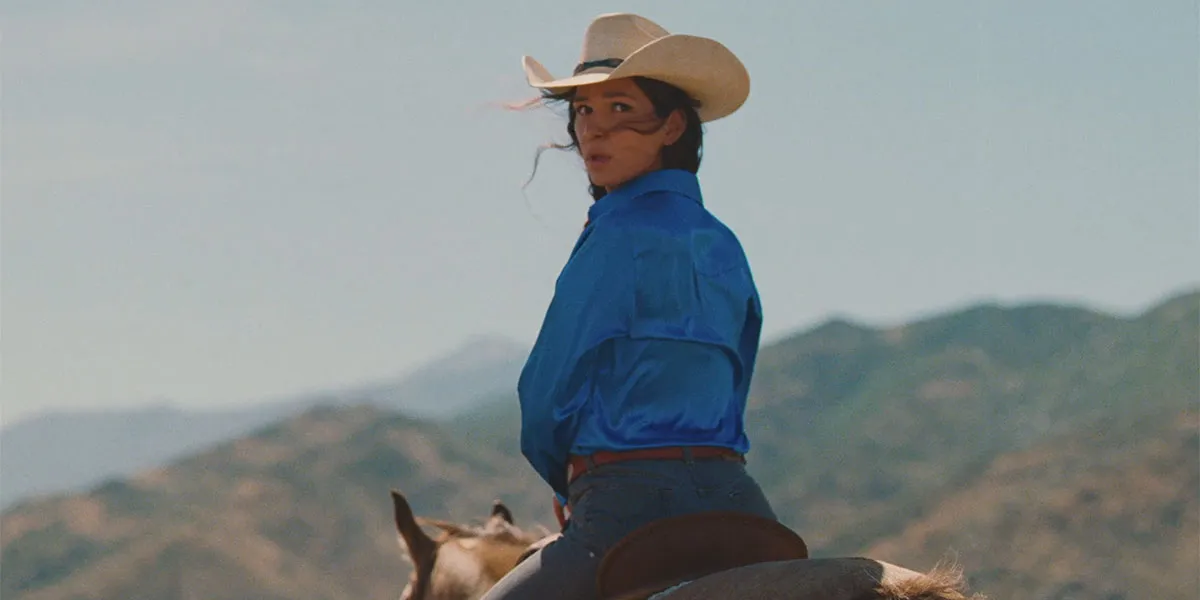 "National Anthem"
Luke Gilford's directorial debut pulls from his own experiences profiling America's gay rodeo subculture (which EDGE has reported on) to tell the story of Dylan (Charlie Plummer), a 21-year-old trying to find a purpose while toiling away at odd jobs to support his mother and younger brother. He finds work at House of Splendor, a farm with a seemingly utopian community of queer ranchers and rodeo performers, and soon the quiet, soft-spoken Dylan finds himself enamored by the group as he finally finds a place where he feels like he can be himself. Gilford's background as a photographer, as well as his years of living around the queer rodeo community, give "National Anthem" a refreshing quality through its imagery of the New Mexico desert as well as his ability to give his queer characters the space to exist without judgment. Plummer's understated performance anchors "National Anthem," but it's Eve Lindley's turn as a barrel racer Dylan falls for that runs away with the film. "National Anthem" is currently seeking a distributor for North American release.
"Next Goal Wins"
The last time Taika Waititi came to TIFF was in 2019, where "Jojo Rabbit" walked away with the People's Choice Award and eventually went on to win an Oscar for Best Adapted Screenplay. After winning at TIFF, and before directing the latest "Thor" installment for Marvel, Waititi filmed "Next Goal Wins," an adaptation of a 2014 documentary about a soccer coach (Michael Fassbender) hired to help the American Samoa team qualify for the World Cup after they suffered the biggest loss in the history of international soccer. The film wrapped shooting in early 2020, but the pandemic caused delays for reshoots as a supporting role by Armie Hammer had to be recast due to the scandal around his personal life (Will Arnett ended up replacing him). Based on the trailer, "Next Goal Wins" looks like another crowd pleaser from Waititi, with a true story that made history in more than one way: the team includes Jaiyah Saelua, a member of the fa'afafine community in American Samoa, who is the first openly transgender player to compete in a world cup qualifier; Waititi cast Kaimana, who is also fa'afafine, to portray her in the film. "Next Goal Wins" comes out in theaters on November 17.
"Orlando, My Political Biography"
Winner of multiple awards at this year's Berlin Film Festival (including the Teddy Award for Best Documentary), as well as high accolades from critics, writer and philosopher Paul B. Preciado's directorial debut uses Virginia Woolf's novel "Orlando" as a jumping off point to explore gender identity. Using a cast of 27 non-binary and trans performers including himself, all of whom play the role of Orlando, Preciado dives into Woolf's story while also writing correspondences to her about how today's world is becoming "Orlandoesque." After its success at Berlin, the film has only gained momentum since, with critics calling it "the first trans masterpiece" as well as getting selected for the Telluride Film Festival (a bit of a surprise, given that festival's preference for Oscar-friendly studio fare). "Orlando, My Political Biography" will have its Canadian premiere at TIFF, before getting released in theaters later this year.
"Solo"
Sophie Dupuis' newest film, having its World Premiere at TIFF in a prime Gala slot, takes place in the Montreal drag scene, where make-up artist Simon (Théodore Pellerin) spends his nights at the clubs performing on stage. His life changes in two ways, first when he falls in love with Olivier (Félix Maritaud), a new drag artist from France, and then with news of the return of his estranged mother (Anne-Marie Cadieux), an opera singer who Simon worships even though she barely has a presence in his life. Dupuis dives headfirst into Simon's flamboyant life, with plenty of drag performances and a soundtrack including songs from the likes of ABBA, Donna Summer, Diana Ross, and more. But "Solo" is largely a character study around Simon, whose relationships with Olivier and his mother force him to reckon with himself over his need to seek happiness from others. "Solo" comes out in Canadian theaters this October and is currently seeking a distributor for US release.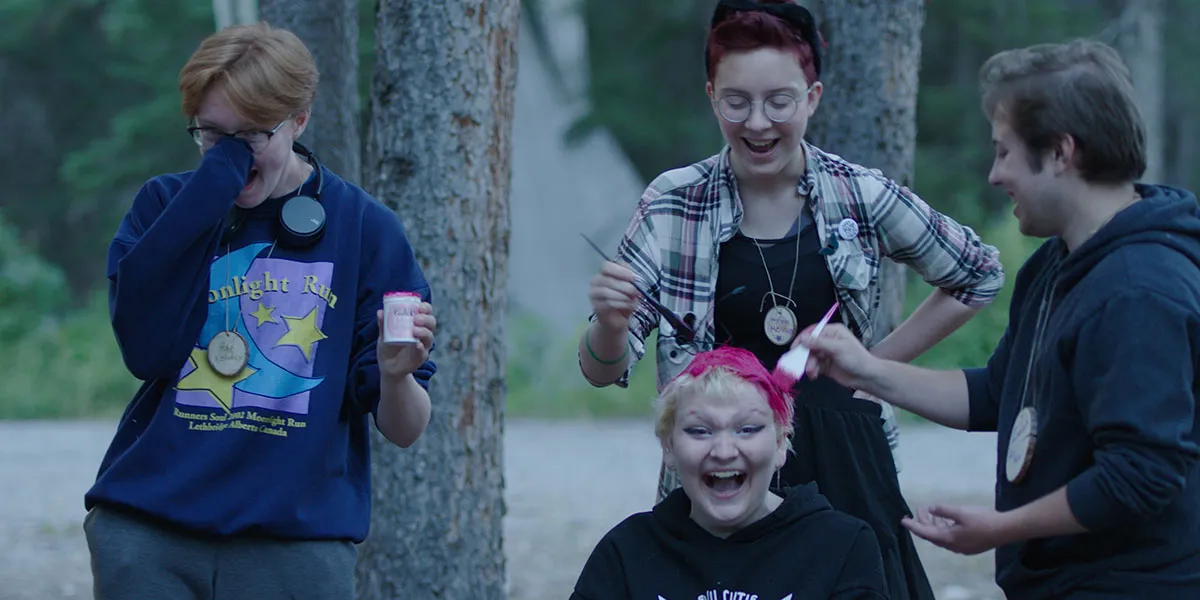 "Summer Qamp"
In Alberta, Canada, Camp fYrefly is a camp for queer and trans children to live in a space that allows them to experience a major part of their adolescence without fear of judgment or prejudice. Jen Markowitz's documentary follows campers and staff during their retreat, highlighting the activities and opportunities provided to these pre-teen and teenage kids to be themselves. It's a film whose timing is relevant to the horrific campaigns by extremists around the world to oppress and harm queer, non-binary, and trans children from receiving necessary care and support. In its depiction of Camp fYrefly and interviews with its attendees, who make up a variety of different identities, "Summer Qamp" doubles as a refuge from the harsh realities these communities face on an everyday basis. "Summer Qamp" is currently seeking a distributor for US release.
"Rustin"
One of Netflix's titles receiving a big awards push this year, George C. Wolfe's "Rustin" intends to shine a light on a vital yet under-recognized figure in the Civil Rights Movement. Out actor Colman Domingo plays Bayard Rustin, a close advisor to Martin Luther King Jr. who had a key role in organizing the March on Washington. An outspoken figure who advocated for non-violence, Rustin's openness about being a gay man at a time where homosexuality was not accepted resulted in his role in the Civil Rights Movement getting downplayed over the years, which "Rustin" hopes to correct. With Wolfe's direction, a script co-written by Dustin Lance Black, producing credits by Barack and Michelle Obama, a cast of heavy hitters (including Chris Rock, Glynn Turman, Audra McDonald, Jeffrey Wright, and more), and positive reviews after its premiere at Telluride, it won't be a surprise to see "Rustin" pick up a few Oscar nominations next year. "Rustin" will come out in limited theatrical release on November 3 before its worldwide Netflix debut on November 17, the 60th anniversary of the March on Washington.
---