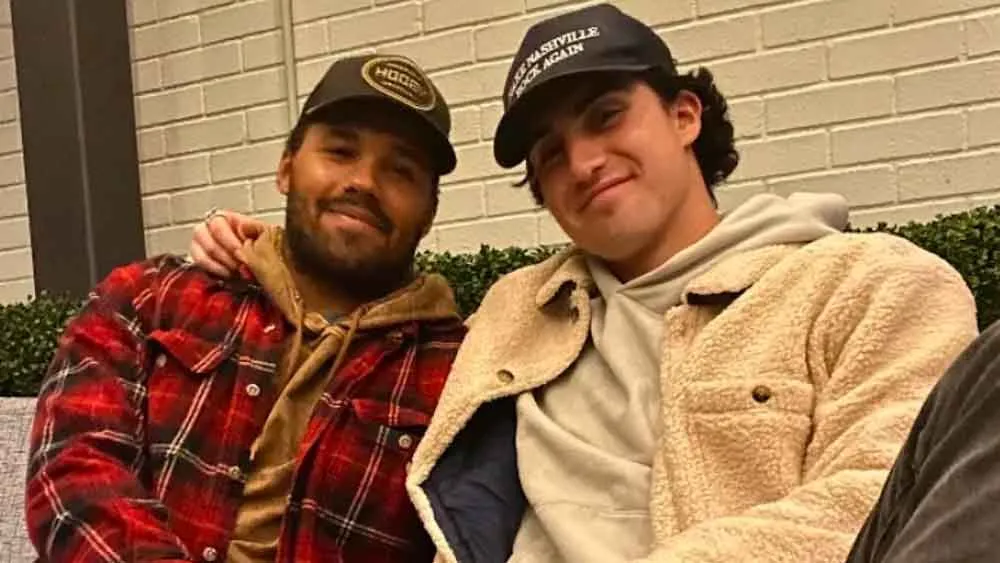 Getting to Know Out NFL Coach Kevin Maxen
It never stops being important to see LGBTQ+ representation in professional sports, an arena of competition that hasn't had much in the name of queer inspiration for young athletes around the world for most of our history. Homophobia and toxic masculinity have often spurred ignorant comments from sports fans and even competitors in the leagues we watch. Therefore, seeing people have the courage to come out and live freely becomes even more poignant.
We want to shine a light on the inspirational associate strength coach of the NFL's Jacksonville Jaguars, Kevin Maxen, who made a historical coming out announcement last month. He is the first coach in any of the four major North American professional sports leagues to be open about being LGBTQ+.
Maxen is another addition to a growing list of LGBTQ+ men in professional sports who have come out in recent years. In the NFL, Carl Nassib came out as gay in 2021. In college football, Byron Perkins came out as gay last year and, in the process, became the first athlete from an HBCU (Historically Black College and University) to openly be LGBTQ+. It is starting to look like folks in football are gradually becoming more comfortable with the idea of living their truth. This should show the world that sports and queer people are a match rather than a juxtaposition.
Nassib is not on a team right now, and Perkins hasn't been drafted into the NFL yet. We hope that these two athletes and Maxen can continue to find work in the world's best football league. Seeing gay athletes and coaches succeed is always vital to the growth of acceptance in society.
Let's look at Maxen's Instagram to get a little more insight about what led him to this incredible moment.
Maxen shows off a selfie with his boyfriend Nicholas Garcia in this montage of Instagram pictures that includes his fluffy dog. The comments section was flooded with messages of support and appreciation from LGBTQ+ fans. Many folks said they were amazed at the progress that has been made in sports since the 1970s. Others said they were now going to become fans of the Jacksonville Jaguars to support Maxen in his career after coming out. Someone even brought up how far things have progressed since the courage of David Kopay to come out, one of the first gay football players ever to disclose his sexuality.
Maxen is seen here with coworkers on the Jacksonville Jaguars at some point in the 2022 season. He looks stylish in a blue suit and pink shirt ensemble on a sunny day that is perfect for football.
Maxen looks like he's having a lot of fun here with some friends in London. The last photo of the ferris wheel definitely gets your anxiety pumped up to 100, but the views of the city are undoubtedly beautiful.
Maxen is posing here with Buffalo Bills linebacker Tyler Matakevich before a game in November 2021. It would appear from the caption that the two have known each other for quite some time. Hopefully, the support of current players and friends like Matakevich can make Maxen's upcoming season feel normal after a whirlwind of attention.
Maxen gets a photo opportunity with musician Machine Gun Kelly in April of 2021.
A thirst-worthy photo of Maxen lighting up a cigar in the swimming pool had fans drooling in the comments section, especially gay men who had just discovered the coach's coming out. There's no reason not to shoot your shot, right?
Maxen looks like he has some good skills on the grill and encourages fans to keep eating red meat in the caption.
Maxen poses with students from Baylor University in 2019 when he worked for the college football team's coaching staff.
Maxen looks like he was pretty good at football himself back in the day, here seen with several teammates at Western Connecticut State University. Maxen went to this college from 2016-2019.
Maxen captions this thoughtful set of photos with good wishes for the LGBTQ+ community in the face of discrimination and hatred. His words are a powerful reminder to treat everyone with respect and honor them as humans no matter where they come from.
---