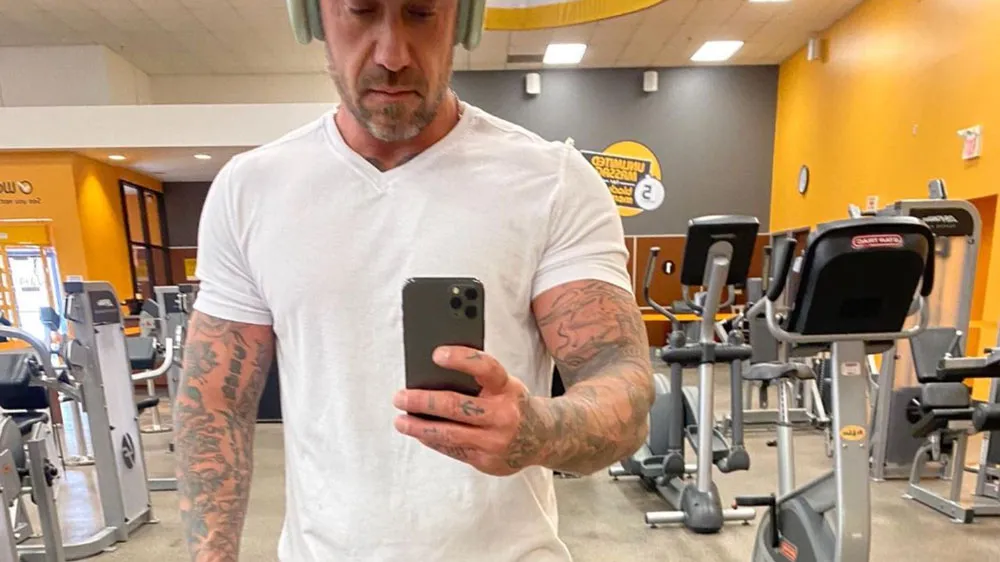 Justin Bieber's Dad, Jeremy, Attempts to Clarify Homophobic Comments with More Homophobic Comments
Justin Bieber's dad, Jeremy, is having a big week full of attention. After posting a homophobic tweet in an effort to seemingly be funny and garner attention, he is now attempting to backtrack because more than a few people have found nothing funny about the anti-LGBTQ message.
As reported by TMZ, Jeremy is has been attempting to clear up his homophobic post with a homophobic explanation (shocker!).
Overall, he claimed his previous post of, "Don't forget to thank a straight person this month for your existence," was all a misunderstanding.
"My post was to acknowledge families, that's it! and before you say I abandoned my son, move on! that's an old narrative pushed! its ridiculous and didn't happed," said Jeremy. "Now my delivery may have been poor but it was not to be hateful or homophobic."
Clarifying, Jeremy also said: "My brother is gay and I adore him, Love whomever you want that's your business not 'mine' my problem is the hostile takeover of our cities and schools by LGBTQ this is the concern of many. There is a place for everyone, and everyone's opinion! That does not equal hate!"
We have to give him credit: He almost addressed the whole situation without writing something stupid, and then things went off the rails.
Alas, Pride Month can't work miracles for everyone.
Better luck next time Jeremy, or you can just put your phone down for the rest of the month.
See the tweets below.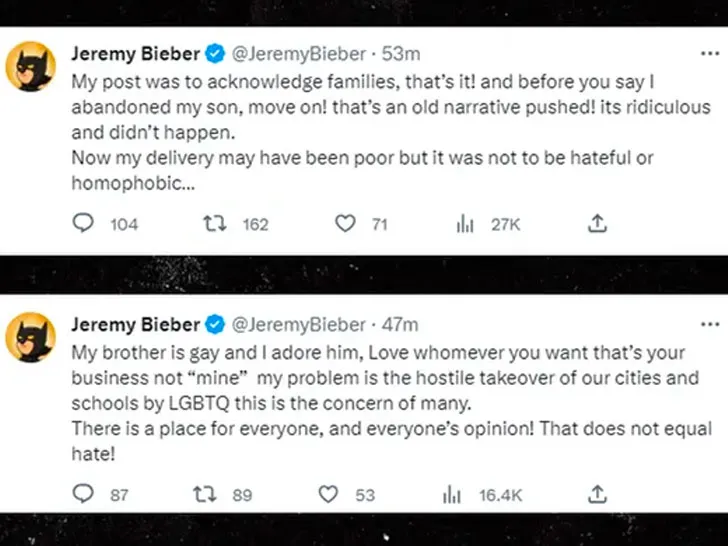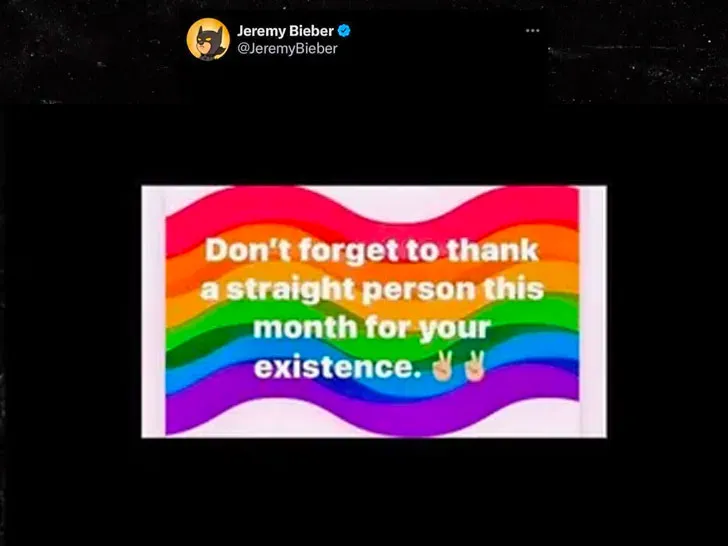 ---