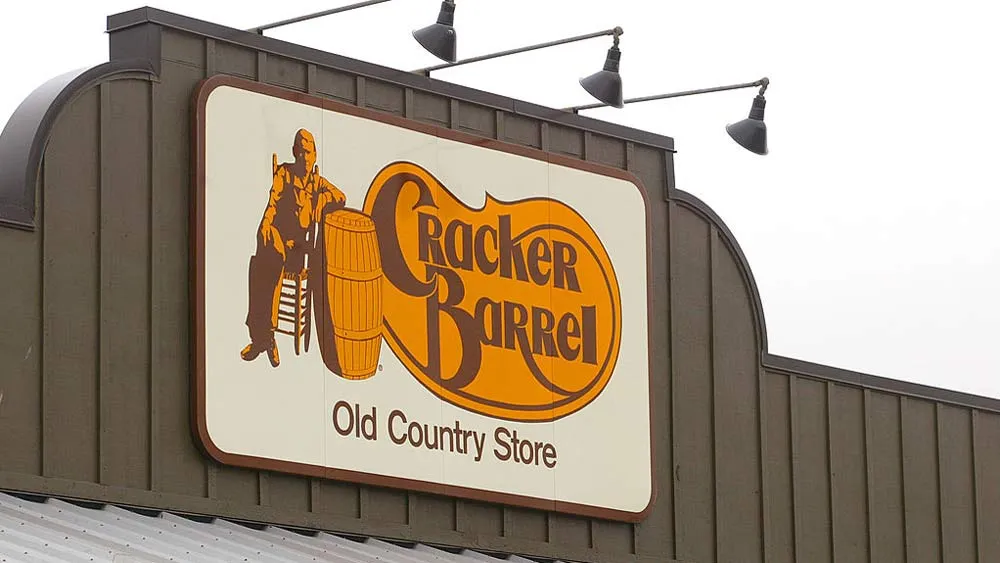 Guess Who's Serving Up Good Wishes for Pride? Cracker Barrel
Cracker Barrel, the restaurant chain that, in 1991, implemented a short-lived policy of firing gay employees, took to Facebook in time for Pride 2023 with a friendly and inclusive post.
Sharing a photo of a rustic porch with a number of rocking chairs - one of them painted in rainbow colors - the company declared, "We are excited to celebrate Pride Month with our employees and guests."
"Everyone is always welcome at our table (and our 🌈 rocker)," the post added. "Happy Pride!"
The news thrilled LGBTQ+ patrons and their allies.
"I love this!" one person commented. "And now I REALLY want to come there so I can finally try those cheesecake pancakes I've been daydreaming about ever since I saw them on a billboard in Texas last month. 😂❤️"
Another commented, "I've always loved Cracker Barrel. Love them even more now."
"It's a small gesture, but you know what? It's those small gestures of kindness that matter the most," the post added.
The company took the time to respond personally, answering, "Thank you for your kind words and support," and pledging, "We want everyone to feel welcome at our table, and that will never change. ❤️"
The pattern held true on Twitter, as well.
The news is perhaps not as surprising as one might have assumed, given that in 2002 the company's board unanimously approved the addition of protections regarding sexual orientation to its non-discrimination policies. Since then Cracker Barrel has continued its evolution "towards inclusivity and diversity," UK newspaper the Independent noted.
Moreover, Cracker Barrel "has been celebrating the month over [the] past few years while pushing for rainbow-themed souvenirs in their popular quirky gift shops," the newspaper detailed.
"However, the company's transformation towards inclusivity still remains unknown to many who have voiced their anger" at the company, the Independent added.
Homophobic tweets flew as the news spread on Twitter.
But supportive tweets were just as numerous - and more given to humor.
---
Kilian Melloy serves as EDGE Media Network's Associate Arts Editor and Staff Contributor. His professional memberships include the National Lesbian & Gay Journalists Association, the Boston Online Film Critics Association, The Gay and Lesbian Entertainment Critics Association, and the Boston Theater Critics Association's Elliot Norton Awards Committee.