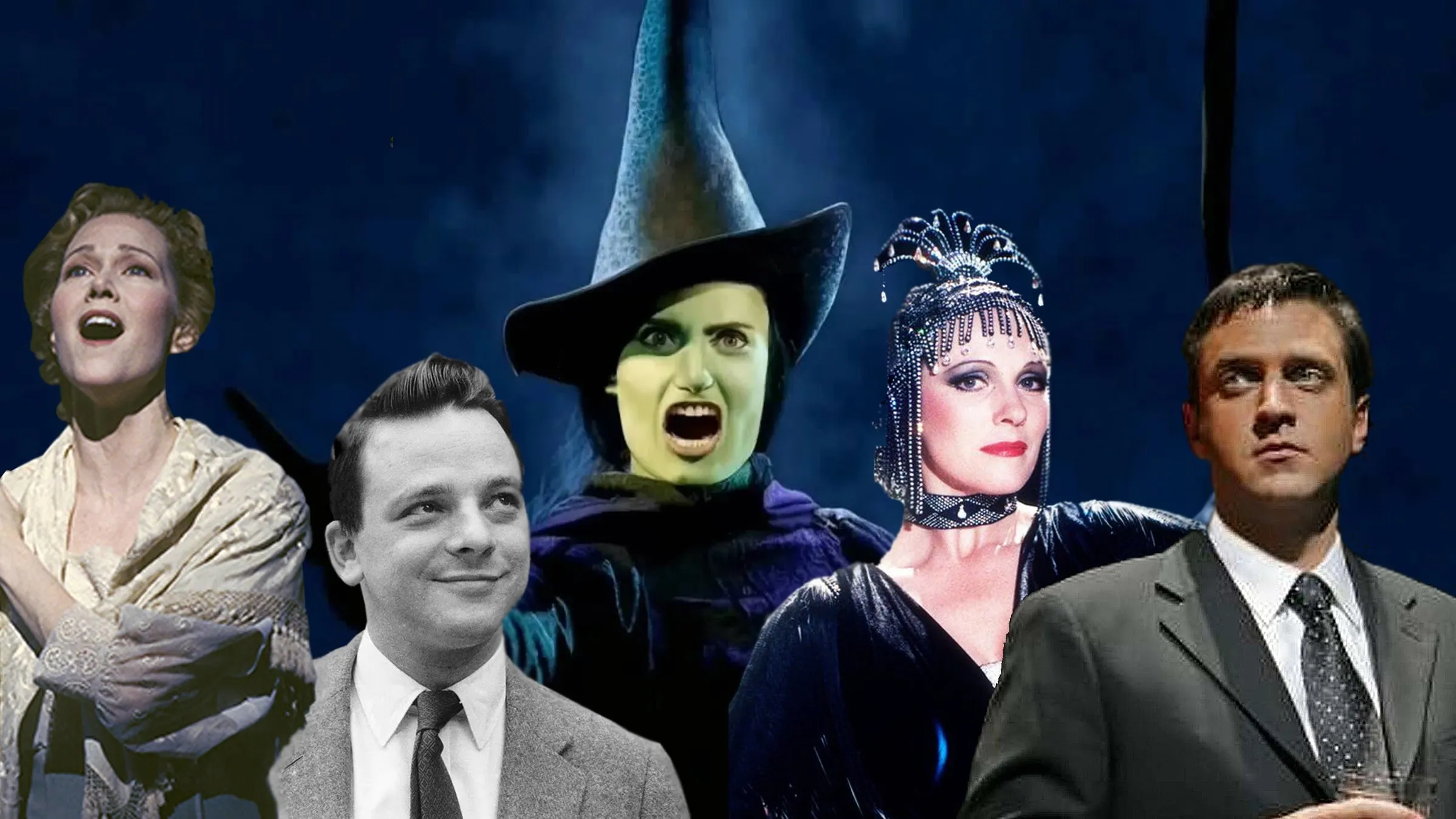 10 Times the Tony Awards Got It Very, Very Wrong
The Tony Awards are this Sunday, though it's anyone's guess what they'll look like given the ongoing WGA strike. Many of the races seem all sewn up, but there's still a handful of nailbiters: Can Jessica Chastain fend off Jodie Comer? Will Ben Platt or Josh Groban upset J. Harrison Ghee? Will they go for Annaleigh Ashford or Victoria Clark? "Into the Woods," "Parade," or "Sweeney Todd?" We'll find out on Sunday.
But for now, let's look back at some of the Tony Awards' most egregious decisions.
"Sunday in the Park with George" is Nearly Shut Out.
Look, "La Cage aux Folles" is an excellent musical: There's no denying that, and it still holds up well today. It was groundbreaking and massively important when it opened on Broadway in 1983, and as a result it swept that year's Tony Awards, even if "Sunday" won the Pulitzer Prize and the Drama Desk Award that same year. "La Cage" is a crowd-pleasing musical comedy, whereas "Sunday" is infinitely more complex and experimental, so "La Cage's" six Tony wins were not surprising or without merit. However, Sondheim and Lapine ought to have at least triumphed for Best Original Score and Best Book of a Musical, respectively.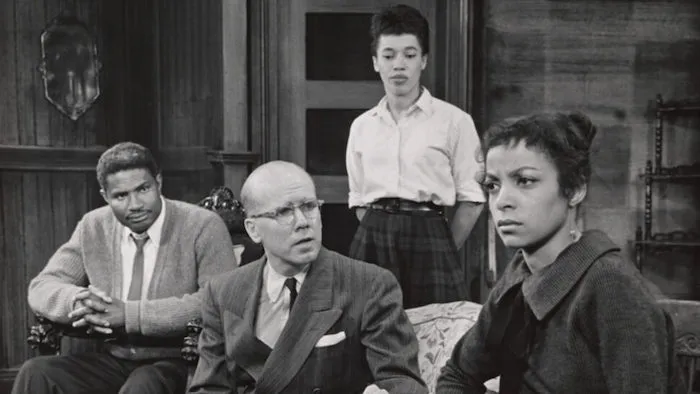 "The Miracle Worker" Takes Best Play over "A Raisin in the Sun."
There is nothing wrong with "The Miracle Worker," but it is a far less consequential play than Lorraine Hansberry's "A Raisin in the Sun," which persists today as one of the greatest plays of the 20th century.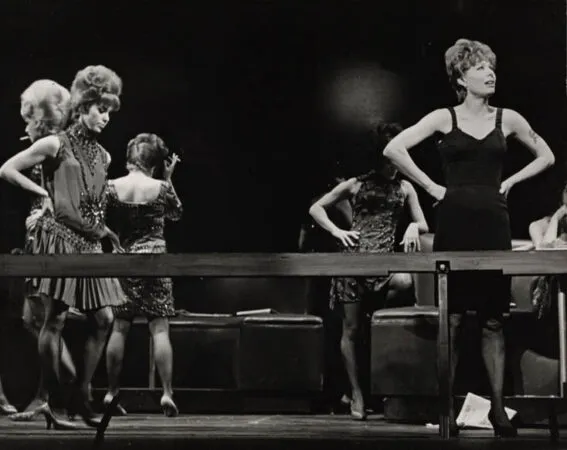 "Man of La Mancha" Wins Best Score over "Mame" and "Sweet Charity."
Although none of the musicals that vied for Best Musical at the 1966 Tony Awards are perfect, "Man of La Mancha's" win in the Best Musical category is more forgiving given the unevenness of "Mame" and "Sweet Charity," that year's competition. But music-wise, "Man of La Mancha" doesn't hold a candle to either, especially "Sweet Charity," the score of which has aged the best out of these shows.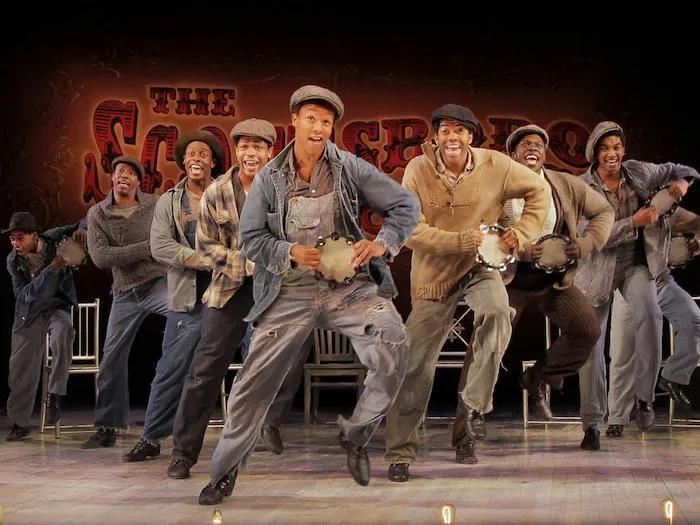 "The Scottsboro Boys" Goes Home Empty Handed.
A dark, deeply disturbing musical about a grievous mishandling of justice was never going to sweep the Tony Awards or even run that long. In fact, some say that "The Scottsboro Boys" – one of the final collaborations between Kander and Ebb – would have been better served by staying Off-Broadway where it originated. "The Scottsboro Boys" was nominated for twelve Tony Awards that year, but didn't win a single one. It lost most of them to "The Book of Mormon," which was its own kind of monumental cultural touchstone, but "Mormon" just doesn't amount to much when all is said and done – plus, the more racist elements of the show have not aged well. "Scottsboro" deserved better.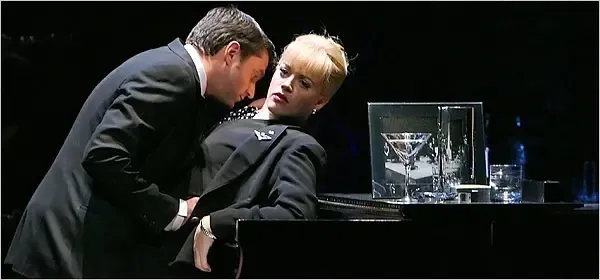 David Hyde Pierce Upsets Raúl Esparza.
David Hyde Pierce is a perfectly charming performer, and his turn in 2007's "Curtains" is exactly what you'd expect from an actor whose performances are only ever reminiscent of his role on "Frasier." All the chatter leading up to the Tonys that year centered on how Raúl Esparza would surely take home the Tony for his raw, revelatory, soul-searching performance as Bobby in "Company," but Pierce ended up winning in a major upset.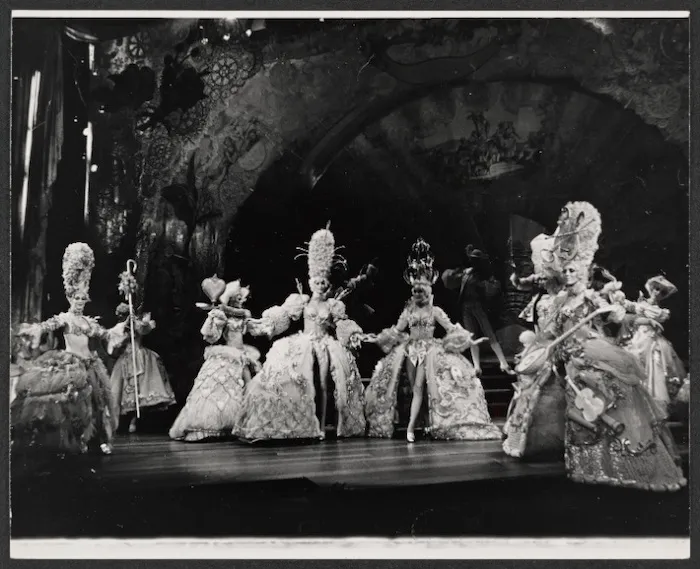 "Two Gentlemen of Verona" Triumphs over "Follies."
How one of the greatest musicals ever written lost out to the schlocky "Two Gentlemen of Verona" remains one of the greatest stains in Tony Award history. Is it that voters wanted to spread the wealth given that Sondheim already had two Best Musical awards and had just won the year prior for "Company?" Or is it that voters had regrets over crowning "1776" Best Musical in 1969 over the groundbreaking "Hair," which had a score by Galt MacDermot, who also scored "Verona?" Or, like many Sondheim musicals, was the cynical brilliance and semi-experimental nature of "Follies" too ahead of its time?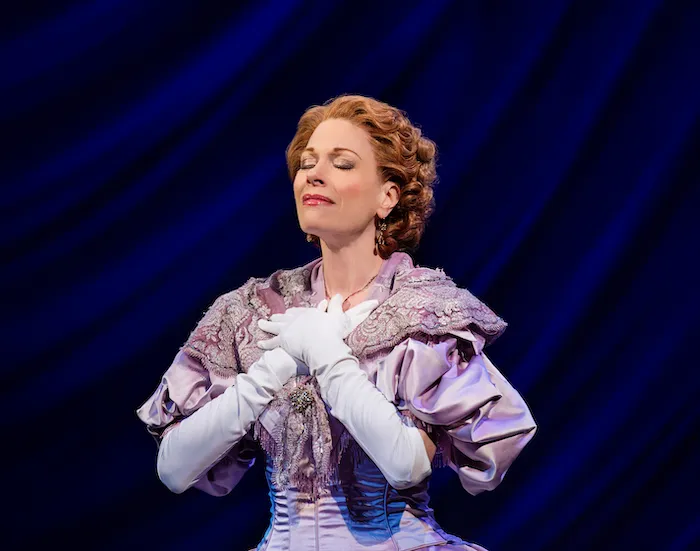 Jan Maxwell, Marin Mazzie, and Rebecca Luker All Die Tonyless.
Jan Maxwell, Marin Mazzie, and Rebecca Luker were all luminaries of the theater world whose work was consistently excellent. Maxwell, a five-time Tony nominee, died in 2018 from cancer. Whether she was breaking your heart (as she did in "Follies") or made you laugh until you cried (as she did in "Chitty Chitty Bang Bang"), seeing Maxwell on stage was always a profound thrill. Marin Mazzie also died in 2018 from cancer, and the three-time Tony nominee had been a mainstay on Broadway since the mid-eighties, appearing in "Into the Woods," "Passion," "Ragtime," "Kiss Me, Kate," and "The King and I." Lastly, Rebecca Luker was one of the loveliest presences on the stage, and she passed away in 2000 from ALS at the age of 59. After getting her big break as Christine in "The Phantom of the Opera," she became a leading lady in her own right, starring in "The Secret Garden," "Show Boat," "The Sound of Music," and "The Music Man." A three-time nominee, her performance as Marian in "The Music Man" was particularly ravishing, but that year both she and Marin Mazzie (nominated for "Kiss Me, Kate") lost to Heather Headley for "Aida."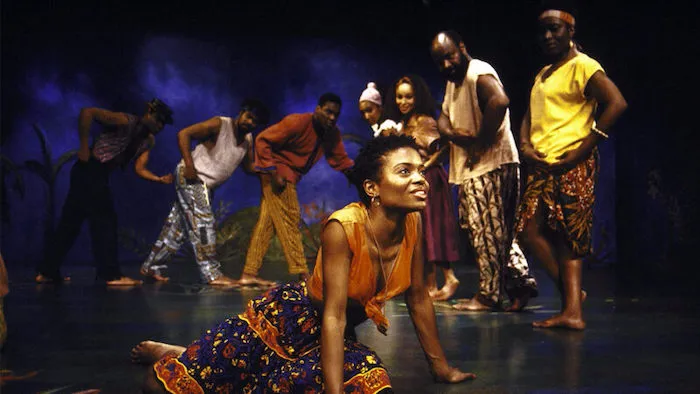 "The Will Rogers Follies" Wins Best Musical and Best Score.
Despite its size, sparkle, and terrific choreography, "The Will Rogers Follies" is as boring and as dated as it gets. That year, it was up against "Miss Saigon," "Once on This Island," and "The Secret Garden" for Best Musical and Best Score, winning both. Time has not been kind to the score, whereas the scores for its competition remain – to varying degrees – excellent to this day. It is likely that "Will Rogers" had goodwill in its favor, an early nineties attempt at recapturing some of the pizazz of the golden age of Broadway, particularly since the score was written by legends Cy Coleman, Betty Comden, and Adolph Green. Speaking to "Miss Saigon's" loss, it also could have been a rebuke of the British invasion of Broadway which saw massive shows like "Evita," "Cats," "Les Misérables," and "The Phantom of the Opera" take over Broadway in a way that changed it forever.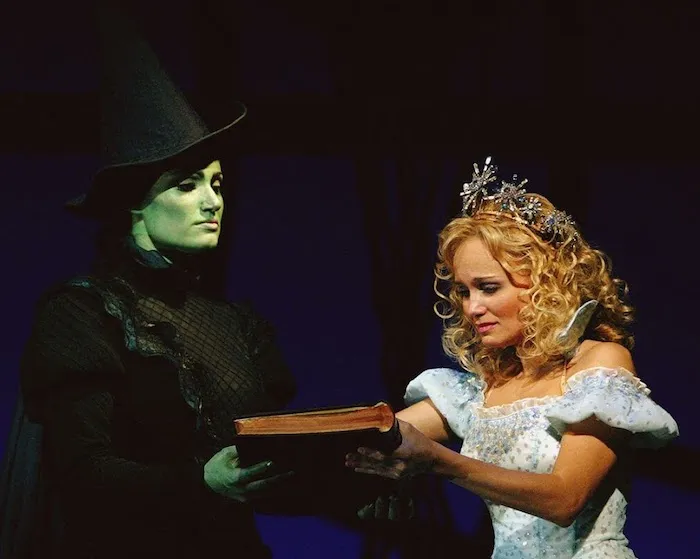 Idina Menzel Defies Gravity. And the Odds.
The biggest nail biter of the 2004 Tony Awards was Best Performance by a Leading Actress in a Musical, which was largely considered to be a three-way race between Tonya Pinkins for "Caroline, or Change," Kristin Chenoweth for "Wicked," and Donna Murphy for "Wonderful Town." All three performances were among the best I've ever seen, though I'd have given it to Pinkins for her heartbreaking, powerhouse performance in "Caroline." There were a couple factors at play this year that probably impacted the way the votes fell: Pinkins, Chenoweth, and Murphy all had Tonys already (Murphy had two), and the fact that none of them had overdue status meant that there wasn't a major groundswell of support for one of these ladies, but rather all three. In addition, Pinkins was plagued with vocal problems leading up to the Tonys (this can still be heard in her Tony performance), and it's possible that voters either saw her understudy or heard her not sounding her best. Murphy, too, was making news on an almost weekly basis for how many performances she was missing. During previews, she missed more than half the performances. Things didn't get much better once the show officially opened, prompting the New York Post to write: "[N]ow that the U.S. military has found Saddam Hussein, maybe they can find Donna Murphy." With two weakened candidates and Chenoweth already a Tony winner, the door opened for a Menzel upset, though almost no one saw it coming. Menzel wasn't bad as Elphaba, but her acting was wooden and her voice could not keep up with the demands of the score in live performance.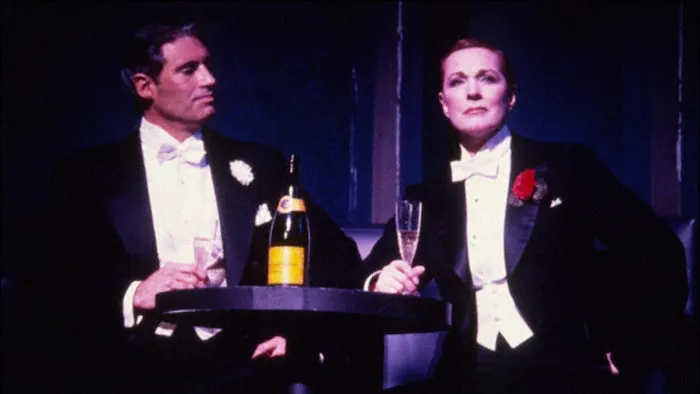 "Victor/Victoria" is Shockingly Snubbed.
One of the most shocking oversights in Tony history happened in 1996 when the sensational "Victor/Victoria" was only nominated for one award, for star Julie Andrews. Worse, 1996 wasn't even a great year for musicals, so it's not like the competition was fierce that year. The only major contender was "Rent," with "Bring in 'da Noise, Bring in 'da Funk" as a distant second. The original production of "Victor/Victoria" was filmed and is readily available online, and as anyone who saw it will tell you, it was everything that a musical should be: Lavish, dazzling, hilarious, and marked Andrews' grand return to the stage. It was a sold-out smash hit. But Andrews declined her nomination, choosing instead to stand with the "egregiously overlooked" company. It's too bad, because she would have won that year, earning her elite EGOT status. And, as we now know, she never sang again.
---