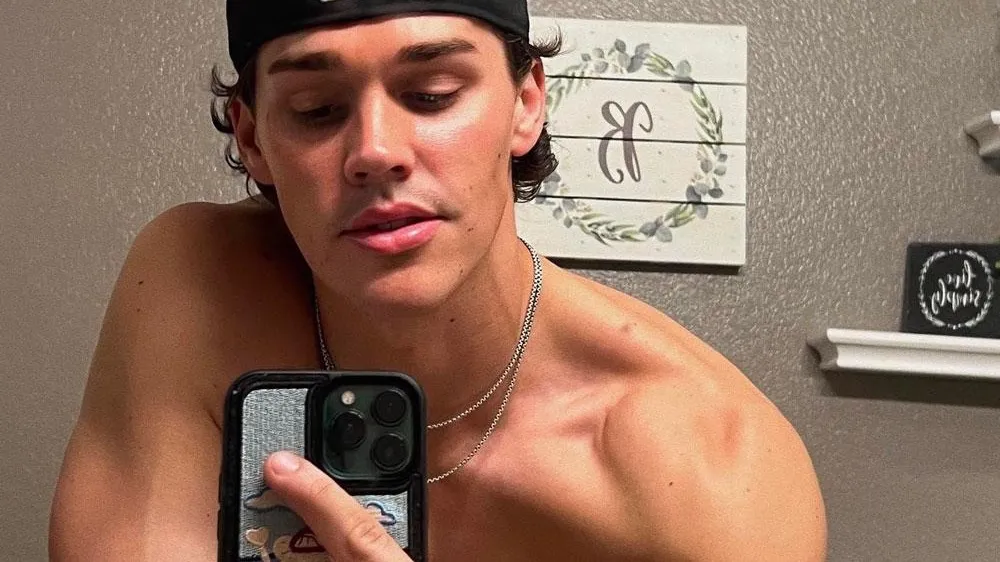 Getting to Know Mega Influencer Noah Beck with 11 Social Media Posts
Noah Beck's rise to social media stardom has been as swift as any influencer in recent memory. Beck is goofy, sexy, outgoing, and very willing to share anything about his life with the audience that follows him. This ranges from showing his morning routines to get ready for a big event, to vlog compilations when he takes a trip to the World Cup or the Cannes Film Festival.
Beck was also a successful college soccer player for the Portland Pilots, but he dropped out of the university before his sophomore year. With such a big online footprint, it can be difficult to know where to start when looking for Beck's biggest videos. We're here to help you by showing a nice variety of TikTok and Instagram posts that will give you a little bit of a taste of Beck's style and personality!
Noah Beck's rising star means that he's getting invited to some A-list events like the Cannes Film Festival. Fans were in awe of Beck's dapper suit and tie combo, perfectly accented by his handsome smile and demeanor. The wink in the fifth picture of the collection is enough to make any fans melt immediately!
Beck has an even wider audience on TikTok than any other social media platform such as Instagram. Here he decides to have fun with one of the site's classic animal filters, hoping it will turn his face into a golden retriever. Beck gets a corgi instead, but we think he'd look good as any dog.
Beck takes a lot of vacations with friends, and this means fans often get to enjoy the myriad of fun pictures that come along with the journey. Beck is seen enjoying some time in the sun with his shirt off and teasing fans with an innuendo-filled video of him enjoying whip cream in the last video of the montage.
One of the more popular types of videos on TikTok is the GRWM (Get Ready With Me) clip. This is usually showing an influencer or celebrity demonstrating their routine with their fans, often before a big event they're going to attend. Beck shows off his outfit that he's preparing to wear to a Vanity Fair event in Los Angeles here, and he kindly goes step by step in his explanation of why he chose this particular combination. The star always looks great in black ensembles!
Beck shows a wide array of looks and events in these photos from early April 2023. From the simplicity of enjoying Starbucks to the beauty of the Eiffel Tower, fans are treated with a grand perspective on some of the fun the influencer has in his life.
Beck shows some snippets of his trip to Germany, including going to a soccer match and getting back in touch with his athletic roots that we mentioned in the intro. The TikTok also serves as an advertisement for his YouTube channel, yet another avenue where he shares his life with fans.
There's nothing more fun on a sunny day in California than hitting the beach and enjoying the water. Beck shares a variety of his adventures on Mission Beach, including a mishap that resulted in a scuffed arm and shoulder. Hey, sometimes it hurts to have fun! We like the black and white photos since they add a different aesthetic to the collection.
Beck looked to enjoy his holidays with family and friends back in December of 2022. There are some comfy and cozy pictures with family, along with some shots of Noah glowing in the sunshine while taking a car selfie. Also, shout out to the adorable Beck family dog in the fourth photo.
Beck shares a little bit of his workout routine on the treadmill in this TikTok. The quick transition to him in his dress clothes is obviously to show off what a multifaceted man he is, and it also demonstrates how busy influencers are. They have to keep in shape and also be fashionable and ready for the next big event!
Rome is one of the most beautiful places on the planet. Noah Beck seemed to enjoy his stay in the iconic Italian city back in September of 2022 with some photos of him sitting in front of the famous structures like the Colosseum. The blue shirt, white pants outfit looks great, as well!
Beck is of the generation that loves "SpongeBob SquarePants" (although who doesn't love the classic cartoon?), and here he jokes around about SpongeBob being busy cleaning him up and making him look nice. Fans also enjoyed some of the more sexually suggestive areas of the meme.
---