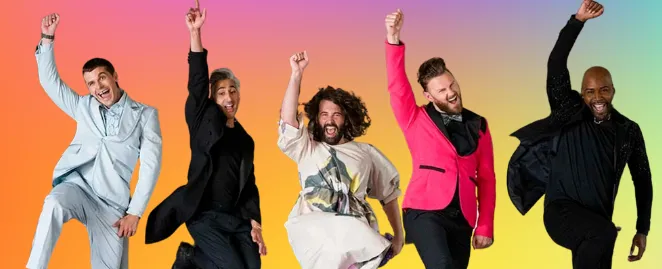 Review: Season 7 of 'Queer Eye' is the Best Yet
"Queer Eye," the 2018 reboot of the 2003 Bravo reality show, just dropped its seventh season on Netflix. It has more of the same lifestyle glow-up projects on regular people that the series is known for. However, this show, unlike its groundbreaking predecessor, is less a gimmick, wherein gay men makeover straight people, and more relatable, heartstring-pulling entertainment in which inward self-improvements take precedence over new hairstyles or refurbished living rooms.
The Fab Five – food expert Antoni Porowski, fashion consultant Tan France, motivational coach and culture advisor Karamo Brown, interior designer Bobby Berk, and cosmetologist Jonathan Van Ness – take ordinary people who deprive themselves of self-care for whatever reason, and use their respective talents as noblesse oblige. The result is a continuous tissue grab that not only teaches its subjects that accepting themselves doesn't mean settling, but teaches its viewers the same thing. The lesson: Doing things for others is selfless, but that shouldn't mean less self.
This season the crew is in New Orleans helping out seven people in desperate need of a lifestyle overhaul, the reasons of which vary from blind self-deprecation to lingering grief to generosity burnout. Just like in past seasons, the Fab Five surprise some of their unsuspecting marks with a grand entrance before they get to work on the changes.
Although all seven episodes have their charms, there are a few standout stories that should be highlighted. In episode two we meet Stephanie Williams, a dedicated fan not only of "Queer Eye," but the New Orleans Saints. Her sports obsession is extreme and it's up to the guys to help her figure out why before she proposes to her longtime girlfriend Rachael. It turns out Stephanie's obsession with sports memorabilia is a psychological misdirect for reasons that stem from social anxiety caused by Southern homophobia.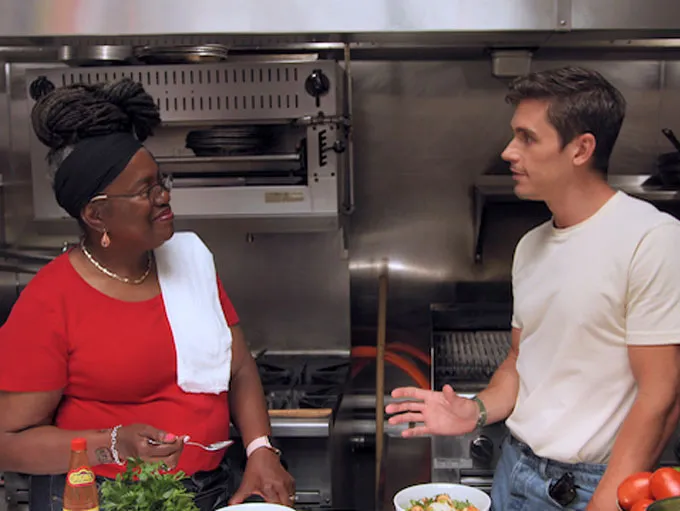 In one of the season's most emotional episodes we meet "Speedy," who tragically watched his mother and aunt die beside him in a car accident. The crash left him paralyzed from the waist down, thwarting his dream of becoming a basketball star. Speedy turned to social media as a way to inspire others to fulfill their dreams, but his grief never lets up long enough for him to realize his own.
Finally, in episode seven we meet 65-year-old Mary Henderson-Uloho, or Ms. Mary as they call her. Refusing to snitch under coercion on her then-boyfriend 20 years ago, she was arrested and imprisoned for over a decade. Estranged from her seven children, she moved to New Orleans, where she opened a thrift store/work program for other formerly incarcerated women. Her makeover is probably the most striking of the season.
"Queer Eye" has itself evolved since Season One. It has become not so much a publicity stunt, but a truly moving and relatable experience. Gone are the days when each Fab Five member would briefly swoop in to save the day. In recent seasons, including this one, they kind of glide in, stay for a while, and take the time to use their expertise in response to the trauma and mental health of their subjects.
In the past, Porowski used his culinary skills to simply show his subjects how to make food. Now, especially this season, he uses it in a more therapeutic way, talking and listening to each person as they cook their way to an epiphany. This approach is also used by fashion expert France and hairstylist Ness.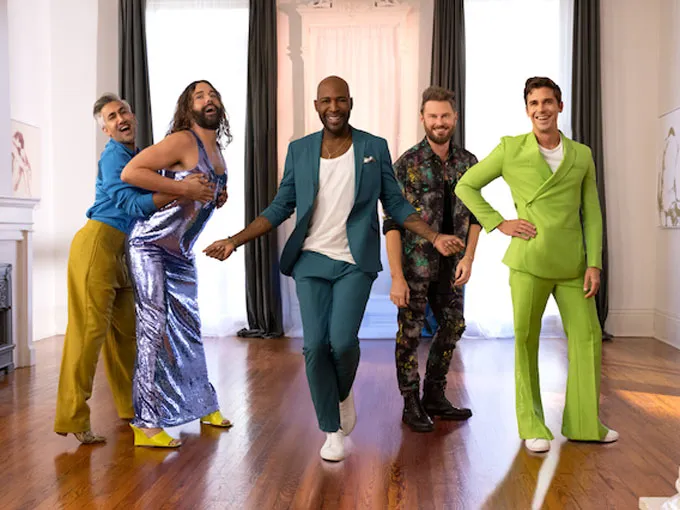 Ness has always been an acquired taste. In the beginning, their effervescent personality was more subdued, but in recent seasons, Ness has embraced their nonbinary side and with that comes an incredibly authentic, lovable person who seems made up of nothing but good. This season really emphasizes Ness' altruistic intentions, giving the show its uncompromising heart.
This season, Brown has also graduated from the seemingly sing-song wall art quips he used to employ in the beginning to doing actual life-lesson exercises. You can actually see the precise moment when his advice and guidance sink into his subjects. It doesn't feel like a contrived tissue moment, because you are already crying before you realize what he is doing.
This season is the best of them all. The group has evolved into the Superfriends for the anguished, using their powers by attacking each problem with a glow-up and deep self-realization. Unfortunately, Berk is underutilized again this year, but his home makeovers are showstoppers, often leaving the viewer to question, "How did he do that?"
"Queer Eye" Season Seven will probably be compared to HBO Max's series "We're Here," but that would be unfair to both shows. The latter empowers people through the art of drag, while the former finds its strength in subtlety. Both shows are impactful and important; they just use different approaches.
With all of its emotional fervor and extraordinary insight, "Queer Eye" continues to be chicken soup for the soul. Its five hosts are truly the BFFs we would want helping us in our lives, but we are just as happy watching them do it for others.
"Queer Eye" Season Seven streams on Netflix starting May 12.
---