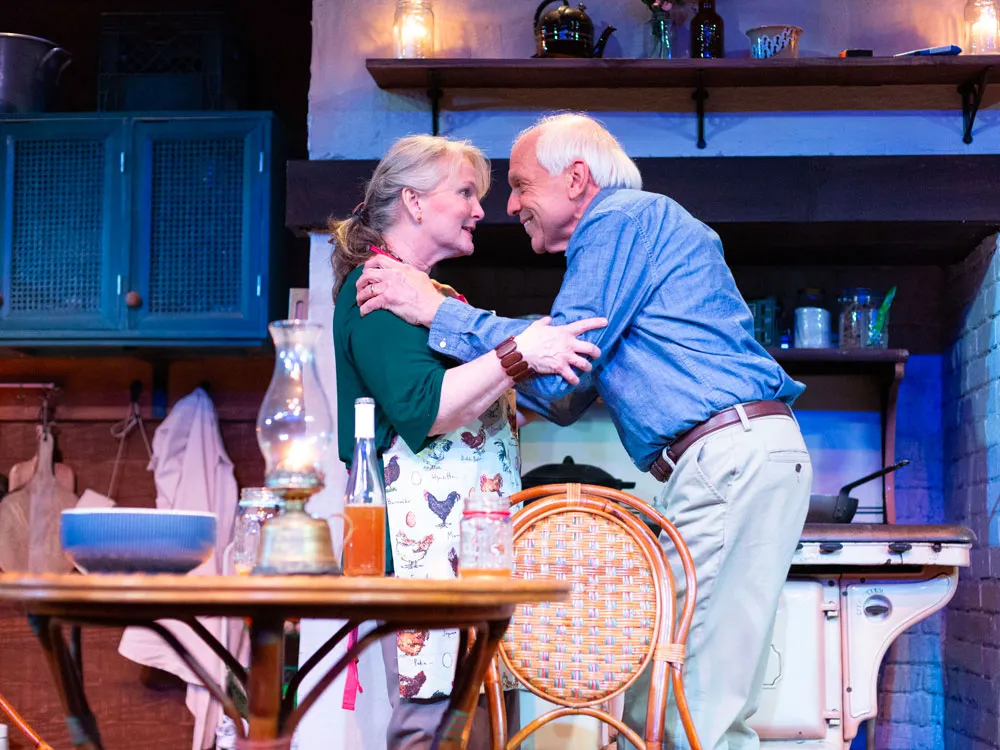 Review: Gamm's 'The Children' Is Thoughtful, Well-Acted
Two retired nuclear physicists, Hazel (Candice Brown) and Robin (Gamm veteran Richard Donelly), are trying to live their best life in a remote cottage on the English coast. The outside world is reeling from a disaster at a nuclear power station some miles distant. Both had worked there for years; now they are retired and doing responsible things for their community like conserving water and electricity and rationing their food. As a visitor from the past visits after thirty-eight years, both are unaware of how their lives are about to change.
"The Children" by Lucy Kirkwood examines the lives and motivations of three adults approaching their twilight years, the third of which is Rose (Trinity Repertory Company member Phyllis Kay), who arrives at the cottage to a startled Hazel. As the two catch up on nearly forty years apart, each has strong opinions of each other's pasts and present predicaments. But the initial banter hides Rose's ulterior motives for her visit, which doesn't materialize until well after Robin makes a return from his farm where he's been tending radioactive cows.
Gamm veteran actor Steve Kidd makes his deft directorial debut here; it's a welcome addition to his accomplishments. Guiding an already talented trio of veteran actors makes for an exploration of emotions, motivations and dramatic touches. Kirkwood, a British playwright and screenwriter, weaves a slow-burning tale of three humans who have chosen to live their lives in different ways, yet reveal none of these things to each other; the play examines the human propensity to keep secrets close to the heart.
The title itself alludes to not only the retired couple's offspring, but the future of mankind itself. Kirkwood gives this sometimes amusing drama a thoughtful conclusion, which is a shattering ending to a ninety-minute one-act play. Donnelly is excellent as the gruff yet playful Robin, hiding his own frailties from both his wife and lover. Brown is wonderful as the steadfast, yet overly emotional, Hazel, and Kay gives us a solid performance as Rose, who has the most to hide from both of her old colleagues. This truly what Gamm does best, a thoughtful and well acted show that will leave you wanting more from these characters.
"The Children" is running through May 14th at The Gamm Theatre, 1245 Jefferson Boulevard, Warwick, RI 02886. For information or tickets call 401-723-4266 or visit www.gammtheatre.org.
---