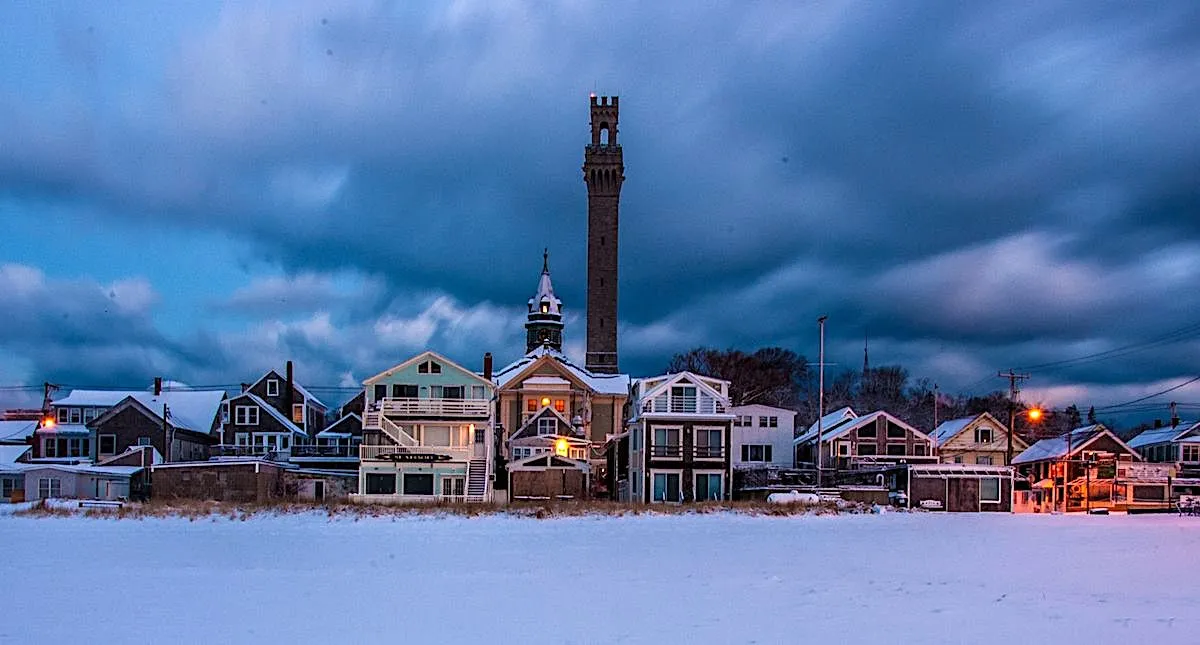 The Next Wave of LGBTQ Creatives Discover the Allure of Provincetown
With its dramatically stunning coastline, historically welcoming attitude and breadth of local merchants, it's easy to forget that Provincetown is also a place of regeneration. A new wave of LGBTQ+ creators is finding inspiration among locals and vacationers alike, discovering the deep roots of our collective queer legacy in this magical and often transformational place.
There's so much to love about Provincetown: the beaches, year-round events and al fresco are just a few of the qualities that captivate visitors. Provincetown has also been a launching pad and place of respite for celebrated playwrights like Eugene O'Neill, filmmaker John Waters and comedian Lea DeLaria, among many others. As the LGBTQ+ community widens its lens to encompass a spectrum of gender identities and fluid sexual expressions, Provincetown continues to exemplify, as it has throughout history, a place of inclusion and boundary-breaking opportunity.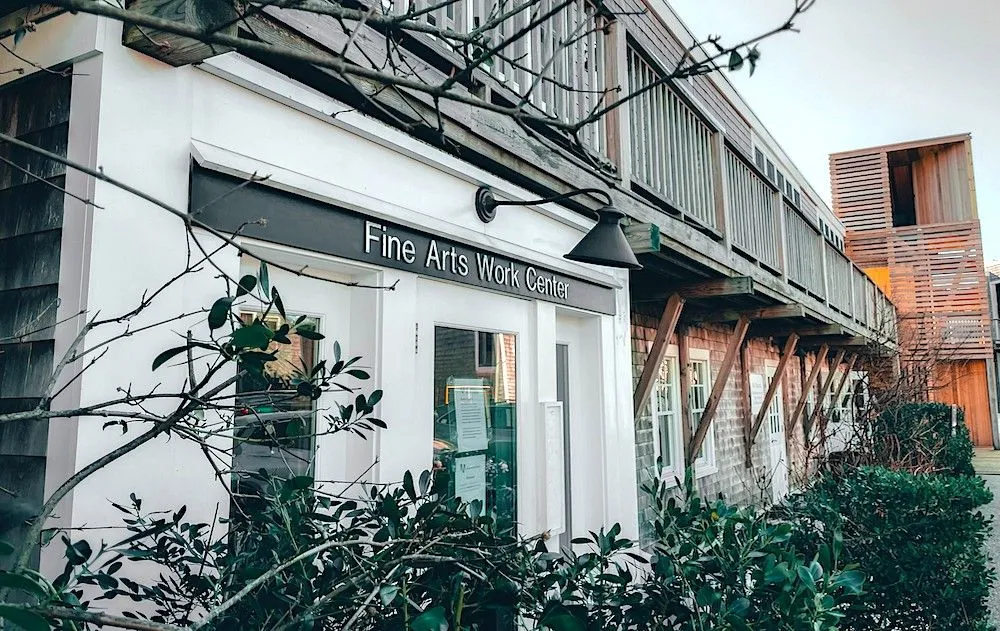 An Artistic Home, Inspired by a Sense of Place
For more than 50 years, The Fine Arts Work Center has invited international artists and writers to Provincetown to live and work together, to find inspiration from each other as well as the Cape's force of nature. The Work Center offers 20 seven-month fellowships each year, during which visual artists, fiction writers and poets pursue their work independently, culminating in a public exhibition or reading.
Georden West, an art-house filmmaker and installation artist, explores the intersection of queerness and duration in their work. Obsessed with queer history and spaces, West says, "These sort of spaces, their legacy, and the growth and new iteration of queer spaces is really important to me and my work."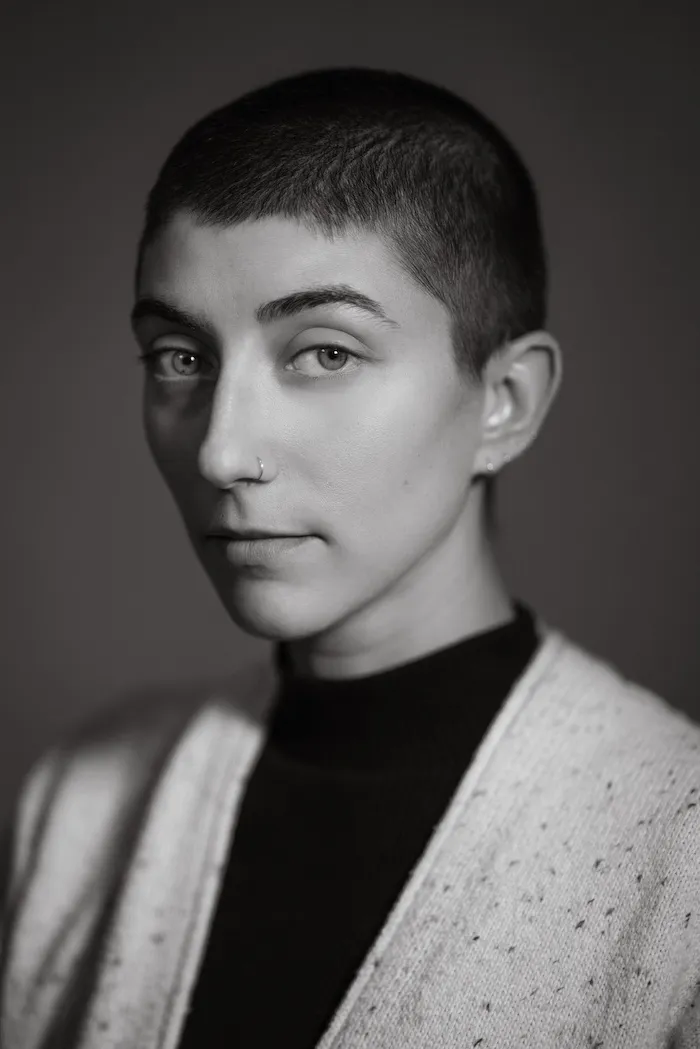 West indicates their interest is in "the stewards of a space" – people who work in gay bars, and specific to Provincetown, the locals who live there year-round and deeply care about preserving its integrity for future generations. As the energy shifts from summer's high season when Commercial Street bustles with activity to the quieter winter months, West says, "We are bearing witness to the migratory patterns of people, which is largely governed by the natural world here."
"I've never been more aware of when there's a storm coming," reflects West. "I've never checked the weather as much as I have here because you're ingrained in this topography. I think I've come face to face with the fact that I'm a human being. We're such a digital sort of culture, but I'm a brain that has a body that executes what I need to get done. I'm much more aware of where I am and what is happening around me – like you're more connected to yourself as organic matter."
West's experience is not solely for the professional artist. Visitors head to Provincetown in winter and early spring to step away from the daily grind, enjoy affordable rates at their favorite B&B's, and relax among friends old and new at welcoming restaurants that savor a slower pace for a few short months.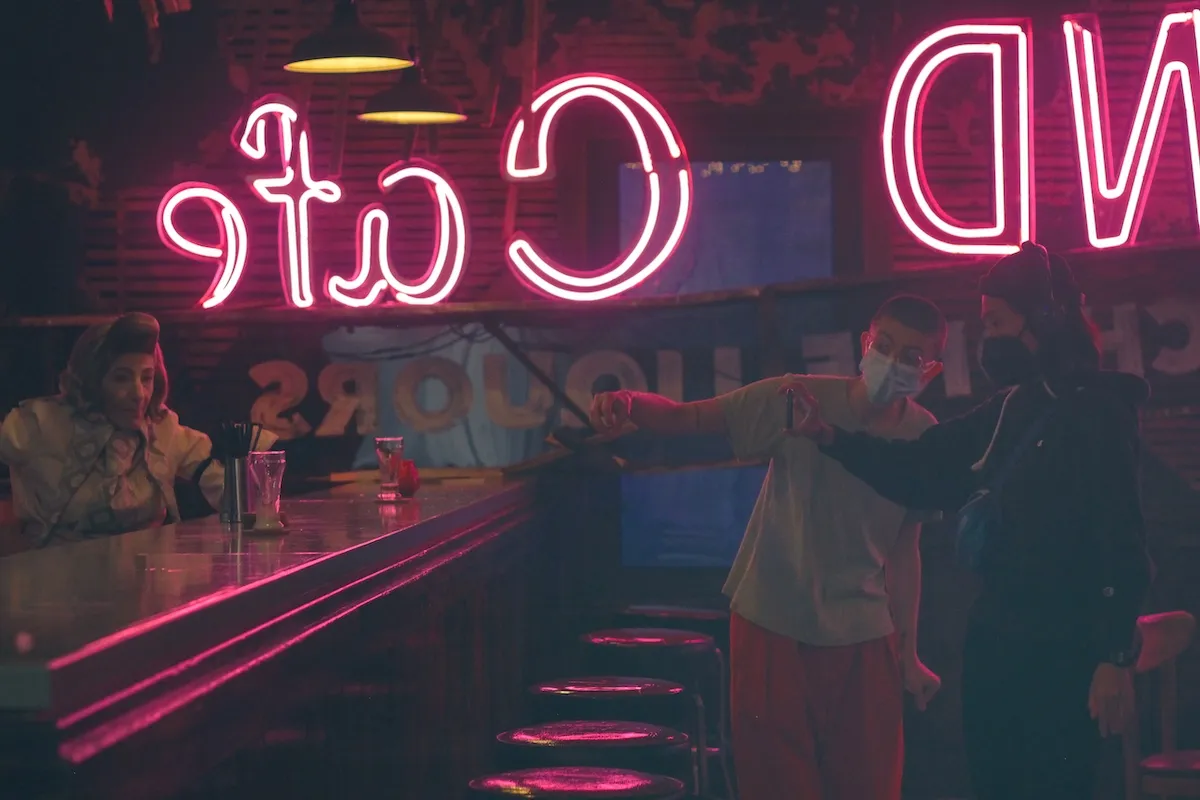 But when the town revs up, so does the opportunity to connect the past with the future. A huge fan of DJ Maryalice, a pulsating force in Provincetown's nightlife for more than 40 years, West interviewed the legend as part of their film research. "Coming here and getting to hear her DJ put a whole new spin on my experience at The Boatslip," reflects West. "I think it changed the way I navigated space to understand the historical relevancy of this place."
In its ever-changing collision of past and present, Provincetown defies and defines the cultural zeitgeist. "I hope spaces can grow with the demands of a changing world that wants inclusivity, accessibility and centers anti-racism," says West, who wants to see Provincetown accessible to a Gen Z and millennials who West says are critically interested in history as well as having a good time.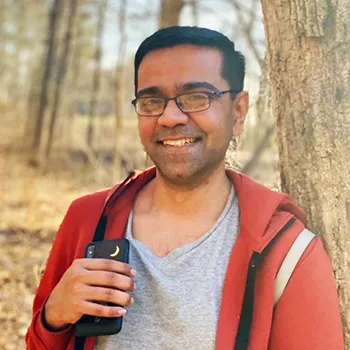 Healing and Inspiration on the Cape
For Shastri Akella, Provincetown has provided a place of healing and self-discovery. The Indian-born writer is currently finishing final edits on his debut novel, "The Sea Elephants," a queer Buildingsroman set in 1990s India and has its core a love story between a gender-fluid street performer and a Jewish migrant, as well as diving into his next book about two gay immigrants who meet in New York City amid the 1980s ACT UP movement.
Akella, like West, finds inspiration in the landscape, taking time out of his day for long walks to take in the ocean. "I've heard all these stories about the light of this area being spectacular," says Akella. "Nothing prepared me for what I witnessed firsthand; I think just being able to take those walks, either sunrise or sunset and see the light has just helped me open up and focus."
At low tide, Akella walks the Provincetown Causeway. The rocky boulders, built in 1911 to protect nearby marshland, give way to one of the Cape's most spectacular views. "If you stand at a certain point, you almost have this feeling of being completely surrounded by water," he says. It is also here that Akella came to terms with the passing of his father, who died last November. Unable to travel to India for the funeral, Akella returned to the beach as a cathartic, meditative practice to process his grief.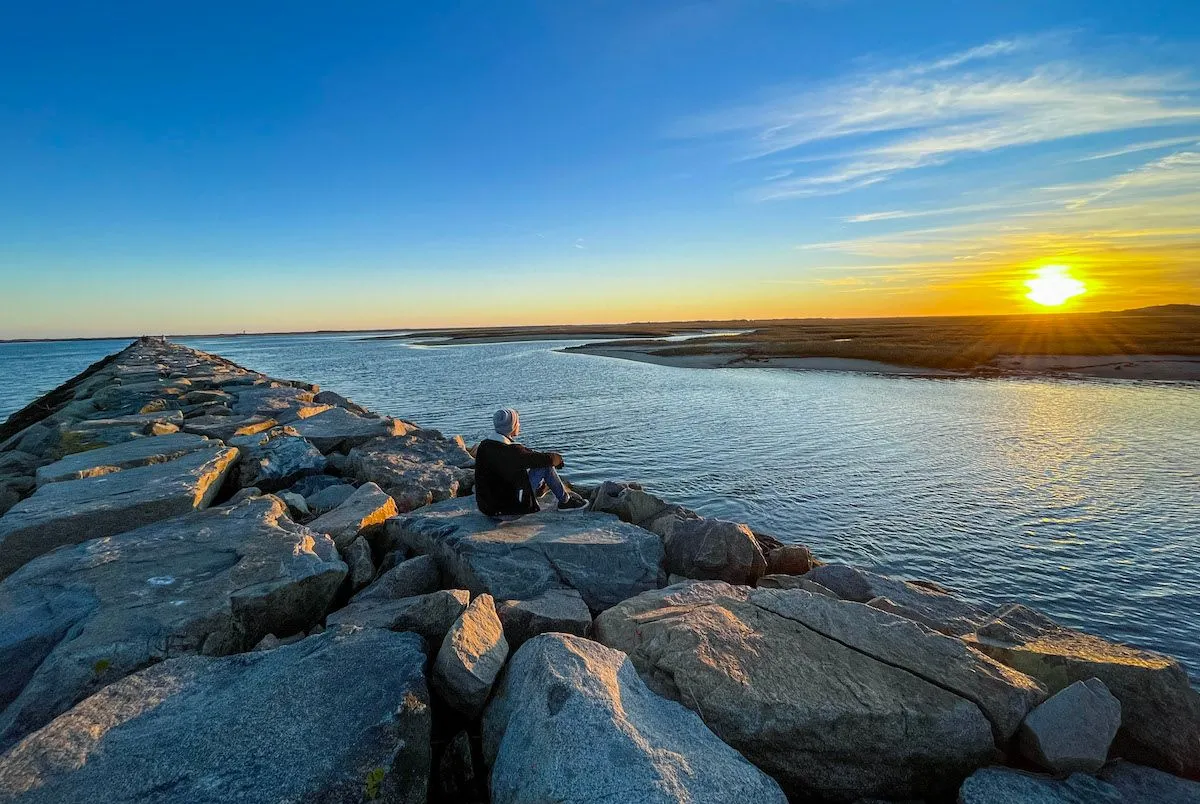 The community of writers and visual artists he met at the Fine Arts Works Center helped with his healing as much as they celebrated the success of his agent selling "The Sea Elephants" to a major publisher last October. "I found both my tribe and my family in them," Akella said. "I truly believe that each of us needed some kind of healing, and this group came together to help each other heal."
But out of darkness inevitably comes light, and Provincetown has proven inspirational for Akella beyond his own literary aspirations. "It's amazing for me to just walk down the street and see queer art on display," reflects Akella. "Growing up, I thought I was asexual because I wasn't attracted to women and being attracted to men was not even a possibility I was aware of. That's how forbidden homosexuality was. [In Provincetown], there's an artistic practice and a celebration of queerness and seeing that is very powerful for me."
[READ More: Why Provincetown Remains an Iconic LGBTQ+ Destination]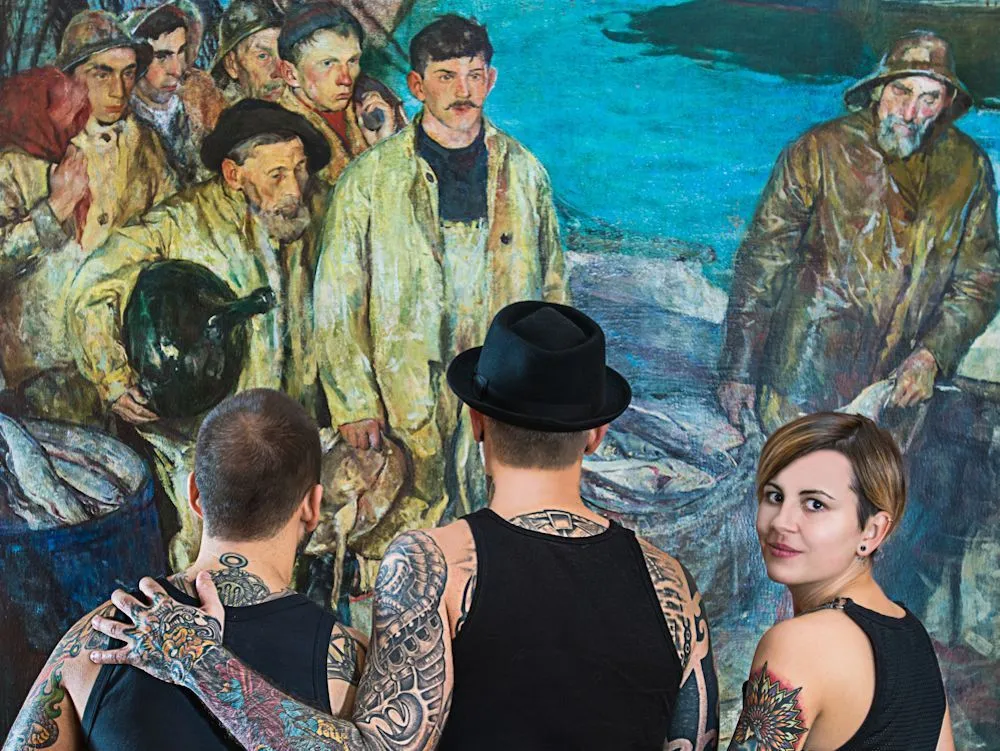 Akella befriended celebrated artist Joerg Dressler and his husband, further deepening his ties to Provincetown and his work. "Even though I'm a writer, it was tremendous, and in some ways, a direct inspiration," says Akella of how witnessing visual artists' practices motivates him to return to his own pages time and again.

"Most people who make art have something that compels them to create," says Akella. "That urge doesn't exist in a very normative environment. There should be something compelling you to spend time with that isolation. And witnessing that urge all around me is an incredibly beautiful experience. It makes me feel like I'm not alone."
West and Akella are among the latest wave of LGBTQ+ artists to discover Provincetown's unique appeal, but its allure envelops those from all walks of queer life. Who, after all, can resist that light?

---