A U.S. congressional committee has requested a trove of internal Facebook documents that the company's critics say will demonstrate how the social media giant unfairly leveraged its market dominance to crush or absorb competitors.
While trying to lose weight, Becky Beach found assistance in an unlikely place: thousands of online videos featuring people binging on massive amounts of ramen, burgers, chicken wings and seafood boils brimming with crab and lobster.
A new article from The Moscow Times tells the story of a man who claims his iPhone turned him "toward homosexuality." He is now seeking monetary damages from Apple in court.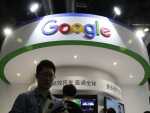 The company and other tech giants are facing increased scrutiny over the amount of data they collect from their users. Google and Facebook both debuted new privacy tools this year.
UPS has won government approval to operate a nationwide fleet of drones, which will let the company expand deliveries on hospital campuses and move it one step closer to making deliveries to consumers.
Google is committing to a White House initiative designed to get private companies to expand job training for American workers.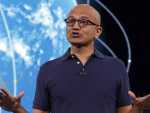 Amazon, Microsoft and Google are promising to slash their carbon emissions. But there's another thing these tech giants aren't cutting: Their growing business ties to the oil and gas industry.
A federal court has cleared the way for state and local governments to bar internet providers from favoring some services over others, even as the court affirmed the Federal Communications Commission's right to dump national rules.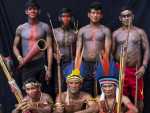 They hunt with bows and arrows, fish for piranhas and gather wild plants, while some watch soap operas on TV or check the internet on phones inside thatch-roof huts.
Nowadays, consumers shop online for just about everything. So you've likely experienced the stinging disappointment when a TV, piece of furniture or something else you ordered finally arrives on your doorstep — damaged.