Congress is starting to show interest in prying open the "black box" of tech companies' artificial intelligence with oversight that parallels how the federal government checks under car hoods and audits banks.
Before the world's largest democracy starts voting Thursday in a phased election carried out over six weeks, this attitude is posing a problem for election officials seeking to combat the spread of fake news.
A congressional hearing on online hate turned into a vivid demonstration of the problem Tuesday when a YouTube livestream of the proceedings was bombarded with racist and anti-Semitic comments.
"Ethical AI" has become a new corporate buzz phrase, slapped on internal review committees, fancy job titles, research projects and philanthropic initiatives.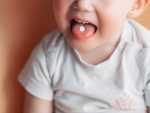 Sniffling, sore-throated kids seen via telemedicine visits were far more likely to be prescribed antibiotics than those who went to a doctor's office or clinic, according to a new study.
The U.K. for the first time on Monday proposed direct regulation of social media companies, with senior executives potentially facing fines if they fail to block damaging content such as terrorist propaganda or images of child abuse.
New Zealand's official privacy watchdog on Monday described Facebook as "morally bankrupt" and suggested his country follow neighboring Australia's lead by making laws that could jail executives over streamed violence.
When artificial intelligence systems start getting creative, they can create great things — and scary ones.
Australia hopes its new laws that threaten prison and major fines for social media executives who fail to quickly remove streamed violence from their platforms will become a model for other countries.
South Korea's telecommunications carriers turned on super-fast 5G mobile internet networks abruptly ahead of schedule in an attempt to ensure the country becomes the first in the world to launch the services.