Whatever your drink of choice, following these tips could help keep you from overspending at your favorite coffee spot — without giving up your habit.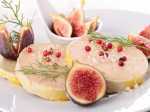 A New York City proposal to ban the sale of foie gras, the fattened liver of a duck or goose, has the backing of animal welfare advocates, but could mean trouble for farms outside the city that are the premier U.S. producers of the French delicacy.
End summer with a bang with these tasty Labor Day party recipe ideas. From drinks to appetizers to desserts each recipe will wow your party guests.
As a kid, "Queer Eye" foodie Antoni Porowski had a love-hate relationship with Polish food.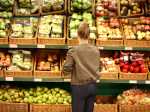 A recently released study suggests a path forward to answering the question of whether eating organic food actually improves health.
The survey of 2,000 millennials looked at the trends and spends for millennial diets, examining their tastes and must-haves when it comes to food.
It might not be obvious at the supermarket, but the banana industry is fighting to protect the most popular variety of the fruit from a destructive fungus.
The salmon rebound comes after three years of extremely low catches that resulted from poor ocean conditions and California's five-year drought, which drained the state's rivers and reservoirs.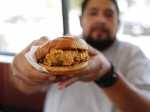 A nation already polarized finds itself divided once again, but this time politics isn't at the heart of it: The blame lies squarely on a fried piece of poultry.
A Hong Kong bakery is doing its part to support the city's pro-democracy protest movement by making mooncakes with a message.