1 thru 10 of 4376 Stories
The salmon rebound comes after three years of extremely low catches that resulted from poor ocean conditions and California's five-year drought, which drained the state's rivers and reservoirs.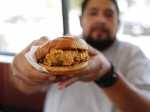 A nation already polarized finds itself divided once again, but this time politics isn't at the heart of it: The blame lies squarely on a fried piece of poultry.
A mix of homegrown chefs and transplants from other cities have been opening risk-taking and award-winning restaurants, offering creative spins on American food and authentic takes on cuisines like Venezuelan and Vietnamese.
A Hong Kong bakery is doing its part to support the city's pro-democracy protest movement by making mooncakes with a message.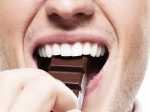 A recent study published in the journal Depression and Anxiety has attracted widespread media attention. But the results might not be as sweet as you think.
If you like giving restaurant recommendations, picking up new snacks in the grocery store and think introducing people to new cuisines is fun — then odds are, you're a foodie.
Chef Mario Batali, whose career crumbled amid sexual misconduct allegations, no longer owns a stake in Eataly, the Italian marketplaces he once heavily promoted.
Uber began as a ride-hailing company, but its ambition to become the "Amazon of transportation" has pushed its leaders to experiment with bus fleets, transit and its growing food delivery business.
Between trendy new foods and a focus on health, the majority of Americans think breakfast is continuing to evolve as a meal — and skipping it could have a big impact on your day, according to new research.
Magnum ice cream's Spotify ad caused some listeners to lose their cool.
1 thru 10 of 4376 Stories