For years, teens flocked to Forever 21's massive stores at the nation's malls for its speedy take on fashion, like its $5 shimmery halter tops and $25 dresses.
Riding on the increased focus on the fight against climate change, the fashion industry's eco-pioneer Stella McCartney turned parts of her Paris Fashion Week show into a manifesto on ecology.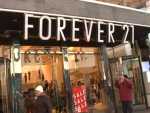 Low-price fashion chain Forever 21, a once-hot destination for teen shoppers that fell victim to its own rapid expansion and changing consumer tastes, has filed for Chapter 11 bankruptcy protection.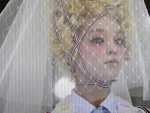 A less-is-more philosophy at Valentino had celebrity guests, including American singer Camila Cabello and model Naomi Campbell, vigorously applauding.
Half of Americans admit deciding on an outfit is the most stressful part of dining out, according to new research.
At Kostas Mouhtaridis' silk factory in Soufli, the non-stop "clunk-click" of the weaving machinery is a loud but welcome sound.
Armed with a battalion of celebrity ambassadors, L'Oréal took over the historic Paris Mint building to stage a Paris Fashion Week extravaganza.
Anna Wintour remains a strikingly durable and influential presence in the fashion world.
Manish Arora was applauded Thursday for bringing the conversation about the global LGBTQ community to the heart of Paris Fashion Week in a collection entitled: "Love is Love."
Model and singer Pixie Geldof and Louis Vuitton designer Nicolas Ghesquiere watched from Grand Palais' front row Thursday morning in Paris as Chloe put on a spring manifesto in wearable chic.