1 thru 10 of 6841 Stories
Democratic presidential candidate Pete Buttigieg visited a South Carolina city ravaged by hurricanes twice in three years and pledged to improve the government response to disasters.
A forum on LGBTQ issues featuring the presidential contenders for next year's elections is set to be hosted by "Pose" star Angelica Ross.
He's openly gay. He's married. And he's making history by running for the governorship of the state that gave us Mike Pence.
Facing thousands of cheering supporters in the nation's largest city, Democratic presidential contender Elizabeth Warren decried Trump as "corruption in the flesh" and outlined her plans to root out corruption in the White House, Congress and courts.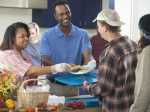 The 10 Democrats who took the debate stage on Sept. 12 discussed many critical issues, from health care and climate change. But one important topic they didn't discuss was access to healthy food.
Visiting a black church bombed by the Ku Klux Klan during the civil rights era, Democratic presidential candidate Joe Biden framed current racial tensions as part of an enduring struggle that is older than the nation.
At least three Democratic presidential candidates are calling for the impeachment of Supreme Court Justice Brett Kavanaugh in the face of a new, uninvestigated, allegation of sexual impropriety when he was in college.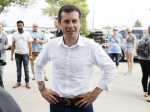 Pete Buttigieg would like to turn the fight for the 2020 Democratic presidential nomination into a contest about generational change. But there's one looming problem: He has yet to win over his own.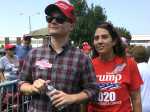 Less than 14 months before Election Day, the president's team is banking his reelection hopes on identifying and bringing to the polls hundreds of thousands of Trump supporters and people in closely contested states who didn't vote in 2016.
In the wake of the latest mass shooting in Texas, news agencies, politicians and pundits searched for explanations and solutions.
1 thru 10 of 6841 Stories