Some operators are cashing in on the CBD craze by substituting cheap and illegal synthetic marijuana for natural CBD in vapes and edibles such as gummy bears, an Associated Press investigation has found.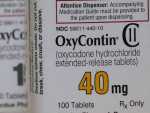 OxyContin maker Purdue Pharma and its owners expressed sympathy but not responsibility for the nation's opioid crisis as the company filed for bankruptcy protection late Sunday night, part of a move to settle some 2,600 lawsuits.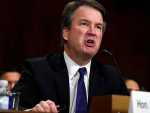 President Donald Trump on Monday said Supreme Court Justice Brett Kavanaugh is under assault, following a New York Times story about a sexual misconduct allegation that was revised to reflect that the alleged victim couldn't recall the incident.
Congressional Democratic leaders warned President Donald Trump on Sunday that any proposal on gun control must include a House-passed bill to expand background checks for gun purchases — or else risk no legislation at all.
U.S. Supreme Court Justice Sonia Sotomayor, actress Jane Fonda and attorney Gloria Allred are among the latest inductees at the National Women's Hall of Fame.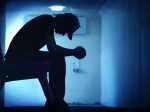 A new study published in JAMA Psychiatry found that exposure to attempts by professionals to change a person's gender identity from transgender to cisgender is associated with a range of adverse mental health outcomes, including suicide attempts.
A Boston resident and longtime ally of the LGBTQ community, Sandra Pelkie, says she went to the so-called "Straight Pride" parade to protest the event and ended up with a fractured wrist after being assaulted by a police officer. This is her account.
A flower shop owner in Washington State who refused floral arrangements for a same-sex wedding and was sued under state non-discrimination laws is looking to take her case to the U.S. Supreme Court for a second time.
A New York City law banning gay conversion therapy would be repealed under legislation introduced over concerns that a pending federal lawsuit could lead to a decision unfavorable to the LGBTQ community if the case were to go to the Supreme Court.
President Donald Trump sought to boost the spirits of Republican lawmakers, mocking Democrats and promising a new tax cut package, as he returned to the city he recently disparaged as a "rat and rodent infested mess."