1 thru 10 of 27312 Stories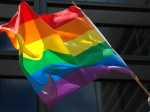 A judge who played a key role in Kansas's first same-sex marriage has announced his retirement.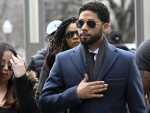 Prosecutors on Tuesday abruptly dropped all charges against Jussie Smollett, the "Empire" actor who was accused of lying to police about being the target of a racist, anti-gay attack in downtown Chicago, his attorneys said.
Last week saw another opportunity slip through Chick-Fil-A's fingers when San Antonio agreed to allow a number of chains to open new locations at the city's airport — but only if the company, which has a long anti-LGBTQ history, were excluded.
The Trump administration has told a federal appeals court it wants the entire Affordable Care Act struck down, an outcome that could leave millions uninsured and revive a winning political issue for Democrats.
Colorado may be about to join the growing list of states that have outlawed the practice of so-called "conversion therapy" on minors.
President Donald Trump accused those responsible for launching Mueller's probe of "treasonous things against our country" and said they "certainly will be looked into."
Attorney Mark Geragos has had a long career representing high-profile clients including Michael Jackson, Colin Kaepernick and Jussie Smollett but now he might need a defense attorney himself.
It took a while, but finally — and with the carefully curated help of Oprah, Big Bird and Goldman Sachs — Apple has at last unveiled a new streaming TV service, its own branded credit card and a news subscription product.
President Donald Trump is nearing a victory over Democrats as the House tries overriding his first veto , a vote that seems certain to fail and would let stand his declaration of a national emergency at the Mexican border.
Apple on Monday laid out the details of its news subscription service, Apple News Plus, at an event Monday.
1 thru 10 of 27312 Stories