1 thru 10 of 5487 Stories
The office of Serbia's openly gay Prime Minister Ana Brnabic says her partner has given birth to a baby boy.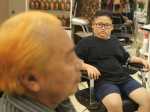 At a barbershop tucked away in a small Hanoi alley, Le Phuc Hai patiently waits for his hair dye to bleach his natural black into the color of the president of the United States.
A French judge refused Monday to block the release this week in French cinemas of a movie based on a Catholic sex scandal.
British lawmakers issued a scathing report Monday that calls for tougher rules on Facebook to keep it from acting like "digital gangsters" and intentionally violating data privacy and competition laws.
More than 300 Islamic State militants surrounded in a tiny area in eastern Syria are refusing to surrender to U.S.-backed Syrian forces and are trying to negotiate an exit, Syrian activists and a person close to the negotiations said Monday.
Prime Minister Benjamin Netanyahu's off-hand comment in Warsaw about Poland and the Holocaust set in motion a diplomatic crisis that on Monday scuttled this week's summit of central European leaders in Israel.
Japanese Prime Minister Shinzo Abe kept quiet Monday over President Donald Trump's claim that he had nominated him for the Nobel Peace Prize, but praised him and emphasized he did not deny doing so.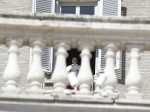 Organizers of Pope Francis' summit on preventing clergy sex abuse will meet this week with a dozen survivor-activists who have come to Rome to protest the Catholic Church's response to date and demand an end to decades of cover-up by church leaders.
U.S. Sen. Marco Rubio is warning Venezuelan soldiers that they would commit a "crime against humanity" if they block the entry of U.S. aid that is being channeled through rivals of socialist President Nicolas Maduro.
Polish Prime Minister Mateusz Morawiecki canceled his plans to attend a meeting of central European leaders in Israel starting Monday amid new tensions over how Polish behavior during the Holocaust is remembered and characterized.
1 thru 10 of 5487 Stories