1 thru 10 of 2701 Stories
The owner of a Washington, D.C, barbershop is accused of posing as a Howard University student and preying on incapacitated teenagers.
U.S. prosecutors on two coasts have charged President Donald Trump critic and attorney Michael Avenatti with extortion and bank and wire fraud.
Authorities are on the hunt for a suspect in a pair of shootings that reportedly took place at a Palm Springs gay bar just before 2 a.m. on March 24.
Walt Gilmore's family in suburban Salt Lake City has been the target since August of a stalker using phone calls and texts to send a parade of people to the home for legitimate services and illegal activities, the Deseret News reported Friday.
Nevada legislators have introduced a bill that would ban the use of the so-called "gay panic defense" in cases of lethal anti-LGBTQ violence.
A woman who operated a popular YouTube channel featuring kids is facing allegations she used pepper spray to discipline her seven adopted children, and locked them for days in a closet.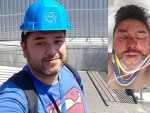 A gay man living in Phoenix, Cesar Marin, took to Facebook on March 16 to describe events he says started with a homophobic epithet and ended with a bashing at the hands of a mob of ten people.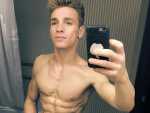 A former porn star and male model, who once dated fashion designer Calvin Klein, was arrested earlier this month for allegedly beating another man with a frying pan, breaking into an apartment, and stealing drugs.
Reality television star June "Mama June" Shannon has been arrested on drug charges in Alabama.
In a story that broke on the New York Post on Saturday, someone has deposited piles of feces at two audition spaces over the past two weeks.
1 thru 10 of 2701 Stories