A man in Brazil man who was treated with an intensive experimental regimen has no evidence of remaining HIV after more than 15 months off antiretroviral therapy, researchers reported Tuesday at the 23rd International AIDS Conference.
Tulsa will resume test excavations of potential unmarked graves from the 1921 Tulsa Race Massacre after the effort was halted in March because of the coronavirus outbreak, city officials announced.
The personal protective gear that was in dangerously short supply during the early weeks of the coronavirus crisis in the U.S. is running low again as the virus resumes its rapid spread.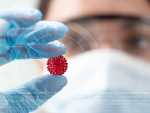 Desperate to solve the deadly conundrum of COVID-19, the world is clamoring for fast answers and solutions from a research system not built for haste.
Brazilian President Jair Bolsonaro says he is confident that he will swiftly recover thanks to treatment with hydroxychloroquine, the anti-malaria drug that has not been proven effective against COVID-19.
The Trump administration has formally notified the United Nations of its withdrawal from the World Health Organization.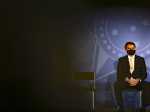 Brazilian President Jair Bolsonaro for months flirted with the new coronavirus as he flouted social distancing at lively demonstrations and encouraged crowds.
Australia has been among the world's most successful countries in containing its coronavirus outbreak — with one exception.
What is pooled testing, and why does the U.S. need it?
Trump and Biden have strikingly divergent tactics on social media.