Search Results
Bill Clinton will spend one more night at a Southern California hospital where he is recovering from an infection, a spokesman said Saturday.
After their 16-year-old daughter died in a car crash, David and Wendy Mills wondered whether she would be alive if federal rules on rear seat belt warnings had been issued on time.
An 11th-hour deal was reached Saturday, averting a strike of film and television crews that would have seen some 60,000 behind-the-scenes workers walk off their jobs.
In his book "Bathhouse Babylon," industry insider Jameson Farn spills the tea about working in a sex establishment.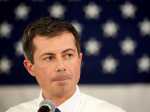 After Fox News host Tucker Carlson slammed Secretary of Transportation Pete Buttigieg for taking paternity leave during the current supply-chain crisis, the former presidential candidate struck back.
Netflix said Friday that it had fired an employee for disclosing confidential financial information about what it paid for Dave Chappelle's comedy special "The Closer," which some condemned as being transphobic.
There are a number of new models on the horizon that promise big improvements. Here are five of them coming out in the next three to six months that Edmunds' experts believe will be worth the wait.
Erin Granat & Machete Bang Bang's surprising comedy is a lively celebration that follows an elderly Alzheimer's patient's carefully planned last day on Earth.
Jennifer Coolidge will return to the second season of HBO's breakout comedy "The White Lotus," reprising her role as Tanya McQuoid.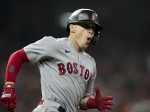 Carlos Correa paused a few seconds at the plate and tapped the spot on his wrist where a watch would be and hit a home run that led the Astros to beat the Red Sox in the ALCS.