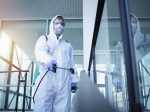 As the COVID toll climbs, sick workers and families of the dead face another daunting burden: fighting for benefits from workers' compensation systems that, in some states, are stacked against them.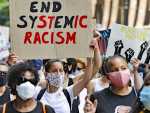 A national coalition of labor unions, along with racial and social justice organizations, will stage a mass walkout from work this month, as part of an ongoing reckoning on systemic racism and police brutality in the U.S.
The union that represents film actors told its members Thursday not to work on the upcoming pandemic thriller "Songbird," saying the filmmakers have not been up-front about safety measures.
Fox News on Wednesday fired daytime news anchor Ed Henry after an investigation of sexual misconduct in the workplace.
The complaint logs, which have been made public, show thousands of desperate pleas from workers seeking better protective gear for their hospitals, medical offices and nursing homes.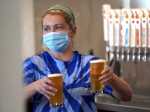 Restaurants and bars around the country try to balance a safe environment for staff while serving customers.
One researcher explores the potential impact of the Supreme Court ruling on the transgender community.
The Supreme Court ruled Monday that a landmark civil rights law protects gay and lesbian people from discrimination in employment, a resounding victory for LGBT rights from a conservative court.
Sometimes, Jorge Manolo Villarroel is Spiderman. Sometimes, he's the Flash, or the Green Lantern.
In a city famous for its lack of patience, some businesses have jumped ahead on what's supposed to be a slow and methodical emergence from coronavirus lockdown.