1 thru 10 of 6908 Stories
British lawmakers are about to reintroduce legislation that would provide a third, neutral option for British passports in addition to the binary choices of male and female.
The possibility for Russian same-sex couples to one day marry vanished on July 1 when voters approved a package of constitutional amendments, one of them stipulating that marriage is only between a man and a woman.
Polish President Andrzej Duda, a conservative who ran a campaign with homophobic and anti-Semitic overtones, narrowly won a second five-year term in a bitterly fought weekend election, defeating the liberal Warsaw mayor.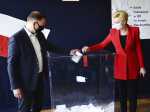 A late exit poll in Poland's presidential runoff Sunday showed the conservative, populist incumbent, Andrzej Duda, leading against the liberal, pro-Europe mayor of Warsaw.
Countries in Eastern Europe are facing rising waves of coronavirus infections, leading to riots in Serbia, mandatory face masks in Croatia and travel bans or quarantines imposed by Hungary.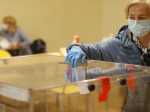 An exit poll in Poland's presidential runoff election shows a tight race that is too close to call between the conservative, populist incumbent and the liberal, pro-Europe mayor of Warsaw
Chanting "Impunity is Over!," women's rights activists protested against President Macron's appointment of an interior minister accused of rape and a justice minister who minimized the #MeToo movement.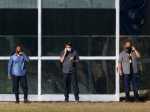 Bolsonaro, 65, announced on Tuesday that he tested positive for the virus and had experienced fever, aches and malaise.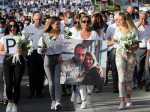 The wife of a French bus driver who was beaten to death after he asked four passengers to wear face masks aboard his vehicle called Saturday for "exemplary punishment" for his killers.
Voters in Poland on Sunday will decide a tight runoff election between populist incumbent President Andrzej Duda and his liberal pro-European Union challenger, Warsaw Mayor Rafal Trzaskowski.
1 thru 10 of 6908 Stories