Gay Los Angeles: The Latest
Los Angeles, CA
For Roots Los Angeles in Sun Valley, it's all about attention to detail. As one of California's top cannabis corporations, Roots has zeroed in on innovative storage strategies and has a brand-new look to entice emerging consumers in this budding industry.
On an American Airlines Dallas-bound flight, a woman and her travel companions were being removed for not following mask mandates when she launched into the bigotted rant.
Global drag icons and "RuPaul's Drag Race" stars BenDeLaCreme and Jinkx Monsoon are taking the stage once again in a post-apocalypse-mas extravaganza certain to make this yuletide gayer than ever!
Lil Nas X returned with new music Friday, sharing the amazing video for his new song, "Industry Baby," after posting a moving letter to his 20-year-old self.
It depends on your situation, but masking in public can provide another layer of protection and help prevent the virus from spreading to others who aren't protected.
Former mayor, one-time presidential candidate, transportation secretary — future space traveler?
The 40th edition of an Ernest Hemingway look-alike contest opened Thursday night at an iconic Key West bar once frequented by the author, marking the return of a contest canceled last year amid the coronavirus pandemic.
Kanye West barely said a word during his album listening session Thursday night, but the mercurial rapper still had most attendees standing on their feet while hanging on every word of his new project.
Disputed, locked down and running a year late, the Tokyo Games began at last Friday night, a multinational showcase of the finest athletes of a world fragmented by disease.
In Dublin, a public toilet in a major department store, Marks & Spencer, has seen a number of arrests in the past month that were conducted by country's national security services.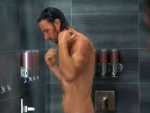 It was the "instrument" seen around the world thanks to social media, and turned Adam Demos into an overnight sensation. Now Netflix reveals how the scene was scripted.
With daily COVID-19 cases sharply rising again, Italy will soon require people to have passes reflecting their health status to access gyms, museums, movie theaters, the inside of restaurants and other venues.
Los Angeles, CA
FilmOut San Diego's 21st Annual LGBTQ Film Festival will take place from September 9-12, 2021.
This drama handles the subject of a family dealing with schizophrenia with compelling compassion.
Rising concern about the fast-spreading delta variant of COVID-19 is creating turbulence for the stocks of big travel companies, but airline executives say they don't see any slowdown in ticket sales.
An investigation by a global media consortium provides further evidence that military-grade malware from Israel-based NSO Group is being used to spy on journalists and others.
Money discussions at the start of your relationship may have taken place years ago; your financial situation has probably changed considerably since then.

Whether your business fleet is big or small, you'll need to insure the vehicles that you use for business purposes.
New summer scents have arrived just in time for your next snuggle session. Remember, a little goes a long way. Here are EDGE's top picks for the best summer fragrances of 2021.
U.S. health officials said Thursday they now have evidence of an untreatable fungus spreading in two hospitals and a nursing home.
Small businesses in the U.S. that depend on tourism and vacationers say business is bouncing back, as Americans rebook postponed trips and spend freely on food, entertainment and souvenirs.
Happy Dark Productions set sail on the San Diego Bay for their annual San Diego Pride closing party. Everyone danced the day and night away before headliner Todrick Hall closed out the night.