Top Story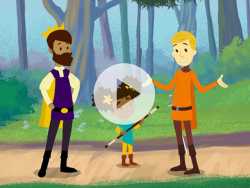 Hulu is announcing a new animated series called "The Bravest Knight," which features a young girl and her same-sex parents.
1 thru 10 of 48497 Stories
On stage, amid the hubbub of a Bolivian street market, women recount their stories of abuse at the hands of men. But the violence depicted in the play isn't just make-believe for the 22 indigenous actresses: It's based on their own real-life experiences.
Former "CBS Evening News" anchor Scott Pelley says he lost that job because he wouldn't stop complaining to management about the hostile work environment for men and women.
Offenders could wipe out multiple nonviolent misdemeanor or low level felony convictions, regardless of age, and the bill expands expunctions for misdemeanors and minor felonies committed by 16- and 17-year olds.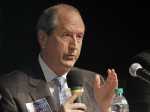 In a sign that rich flows of untraceable money are expected to influence the election for a North Carolina congressional seat, a cleanly produced video of the Republican candidate has been posted online for use by supportive outside groups.
A Korean War era tank owned by the West Virginia National Guard has turned bright lemon-lime yellow. The reason was a mystery until the sponsor of a science fiction club at Bluefield State College owned up to the mistake.
Texas' embattled elections chief who wrongly questioned the U.S. citizenship of tens of thousands of voters was on the brink of losing his job Sunday, while Republican lawmakers prepared to head home hoping to save their own in 2020.
A former business manager of Stan Lee was arrested Saturday on elder abuse charges involving the late comic book legend.
Democratic leaders in Congress have argued that impeaching President Donald Trump is a political mistake as the 2020 election nears. Most of the candidates running to succeed him seem to agree, for now.
More than 1,000 people attended a mass wedding banquet in Taiwan's capital to celebrate the marriage of same-sex couples after a landmark decision legalizing the unions.
Prison officials in North Carolina are honoring the wishes of a transgender inmate and transferring her to a women's prison.
1 thru 10 of 48497 Stories