Top Story
Second lady Karen Pence has a new gig: teaching art at a Christian school in Virginia that doesn't allow gay students, parents or workers.
1 thru 10 of 46586 Stories
President Donald Trump's estranged former lawyer is acknowledging that he paid a technology company to rig Trump's standing in two online polls.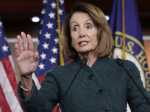 House Speaker Nancy Pelosi says President Donald Trump has yet to respond to her request that he postpone his State of the Union address until the government is reopened so workers can be paid for providing security for the grand Washington tradition.
Gladys Knight will sing "The Star-Spangled Banner" at this year's Super Bowl.
Of all the issues at stake as President Donald Trump and Democrats wrangle over his prized border wall, the latest snag is whether bargaining over the proposal should come before or after shuttered government agencies reopen.
An app shilling so-called "conversion therapy" to LGTBQ youth was dropped by Apple and Amazon after outrage erupted, but that same app is still up at Google Play. Advocates for the targeted demographic want to know why.
President Donald Trump's lawyer Rudy Giuliani (joo-lee-AH'-nee) says he's "never said there was no collusion" between Russia and members of Trump's 2016 presidential campaign.
If they punch back too hard, they could be accused of playing Trump's game. If they ignore him entirely, they risk appearing unprepared to take on a president who knows few boundaries.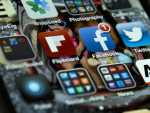 Consumer advocates and the data-hungry technology industry are drawing early battle lines in advance of an expected fight this year over what kind of federal privacy law the U.S. should have.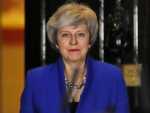 British Prime Minister Theresa May is reaching out to opposition parties and other lawmakers Thursday in a battle to keep Brexit on track after surviving a no-confidence vote.
Karen Pence's return to teaching at a Virginia school that lists "homosexual or lesbian sexual activity" as among the disqualifying criteria for employees is drawing criticism from the nation's largest gay rights advocacy group.
1 thru 10 of 46586 Stories