Top Story
This list may seem a few months late but I consider the movie season to stretch from January through February of the following year — or until after the Academy Awards ceremo...
Jackie Shane, a black transgender soul singer who became a pioneering musician in Toronto where she packed out nightclubs in the 1960s, has died. She was 78.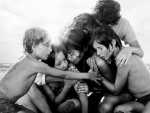 There are two things to know about the Oscars this year: the lead-up has been crazy and there is no clear cut winner for Best Picture. EDGE writers make their picks for who will win, should win and should have been nominated.
R. Kelly, the R&B star who has been trailed for decades by allegations that he violated underage girls and women and held some as virtual slaves, is due in court Saturday after being charged with aggravated sexual abuse involving four victims.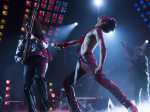 The most tumultuous Oscar season in memory might pale in comparison to the aftermath.
Actor Jussie Smollett's character on "Empire" will be removed from the final two episodes of this season in the wake of his arrest.