Advancing Health Equality (At Home)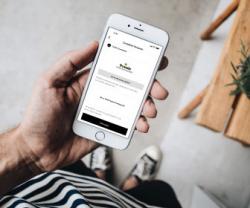 Pride celebrations have extra meaning in 2019 because June marked 50 years since the Stonewall uprising launched the modern LGBTQ civil rights movement. In the five decades since Stonewall, the fight for equality has made huge strides.

However, barriers to full equality still exist in America, and one area where that can have serious consequences is healthcare. Consider HIV. Thanks to medical advances the virus that once ravaged the LGBTQ community is no longer a death sentence, and there's even a daily pill that acts like an HIV vaccine: the medication PrEP.

But stigma and lack of access to quality care prevent many of those who are most at risk from protecting themselves. Even though we know how to prevent the spread of HIV, more than 38,000 Americans contract the virus each year.
Breaking Down Barriers to PrEP
When the PrEP medication Truvada was approved by the FDA in 2012 it was cause for serious celebration — finally, a safe and reliable way to prevent the spread of HIV. But obstacles too often prevent those at risk of HIV from getting PrEP.

"I grew up in a very conservative area in New Jersey. Trying to find a doctor where I'd be accepted was hard," says Jason, a current Nurx patient. "If I asked for PrEP, they'd say 'I don't prescribe that. I don't believe in that lifestyle'."

Nurx helps patients like Jason access PrEP without judgment or hassle, by prescribing online and delivering to your door. You can even do the necessary blood work at home, eliminating trips to the lab. Nurx also makes PrEP affordable by billing insurance (if you have it) and helping you apply for payment assistance programs.
Why Too Few People Get Tested
Christopher Hall, MD, MS, an infectious disease specialist and Senior Medical Advisor at Nurx, says HIV prevention and testing has changed since he had his first HIV test in the 80s.

"One thing that's improved but not completely resolved is the stigma around HIV. It still drives the way people approach testing," says Dr. Hall.

Because too many people are unwilling or unable to get tested, one in seven Americans with HIV don't know they have it, and half of teens and young adults with the virus don't know they're infected, meaning they aren't taking life-saving medications and can't inform their partners of their status.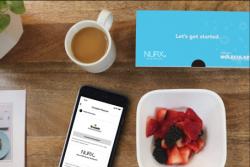 Home Testing: Simple and Stigma-Free
One way to reduce anxiety around HIV testing is to make home testing simple and convenient. The Nurx PrEP Home Test Kits allow people looking to start or continue on PrEP to do all of the testing in the privacy of their own homes. And in July Nurx will launch STI Home Test Kits that include tests for HIV and other common STIs including syphilis, gonorrhea, chlamydia, and Hepatitis C.

These new STI Home Test Kits go beyond traditional urine and blood tests to include rectal and throat swabs, so you can check for infections from anal and oral sex. Once the test results are in patients will have unlimited access to the Nurx medical team to go over the results and, if necessary, arrange treatment.

"The Nurx medical team possesses a level of STI knowledge and expertise that you're unlikely to find in most in-person medical settings," says Dr. Hall.

Learn more about accessing PrEP or STI testing through Nurx.

Sponsored content.
Comments on Facebook