Gay Los Angeles: The Latest
Providence Pride weekend started with multiple clubs blocking off the streets so that everyone could party outside! EDGE visited The Dark Lady/Alley Cat, The Stable and The Providence Eagle's parties.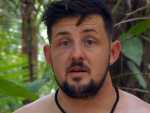 The Discovery Channel show "Naked and Afraid" featured its first transgender contestant, Quince Mountain, a National Guard vet and arctic dog sledder.
Another "Empire" actor has been arrested in Chicago, but this time on a traffic-related offense.
A decade after seemingly wrapping up "The Hunger Games," Suzanne Collins is bringing readers back to Panem. A prequel, set 64 years before the beginning of her multimillion-selling trilogy, is coming next year.
Author Nicholas Sparks has responded to the disparaging emails which released as part of a lawsuit he is facing as Chair of the Board at a school he co-founded.
Despite a new Federal Election Commission filing, former Congressman Aaron Schock has confirmed that he will not be seeking another term in 2019.
Mastercard will allow transgender people to use their chosen names on credit cards in an effort to combat discrimination at the cash register.
A stretch of road on Florida's Gulf Coast that was adopted by the Ku Klux Klan 25 years ago is now being sponsored by a gay rights group.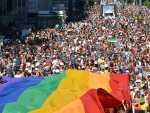 Feeling like there's so much to do, so little time, and not sure where to eat and drink before and after it all? Here are our top picks for some sweet spots in Times Square and it's delightful LGBTQ-friendly adjacent neighborhood, Hell's Kitchen.
A Los Angeles woman says she and her date were told to leave a popular deli after sharing a same-sex kiss; the owner says the reason was not homophobia, but rather a "no making out policy."
Music legend Richie Supa speaks candidly of the 60s and the era following the Stonewall Uprising where counterculture often led to addiction.
Just in time for gay Pride month, Shout Factory releases a cult favorite gem in the LGBTQ+ movie genre.
Hundreds of Pakistani girls have been married off to Chinese men in return for cash payments to their families, most of them Christians, a community that is among the poorest of the poor in the country.
Oregon is on the precipice of becoming the second state after California to adopt a cap-and-trade program, a market-based approach to lowering the greenhouse gas emissions behind global warming.
Tens of thousands of Americans each year are dropped by their insurers over payment issues, sometimes with little or no prior warning from their insurers.
Ford has opened a research center in Israel, joining a legion of major automakers racing to develop new technologies for the world of driverless cars.
Youthful dressing and streetwear were in focus on the third day of Milan Fashion Week previews of (mostly) menswear for next spring and summer
The state of Arizona is revoking the license of a care facility where an incapacitated woman was raped and gave birth last year after another patient was found to have maggots.
A posh Northern California hotel was ordered to pay $1.6 million in penalties Thursday for failing to provide public access to its nearby beaches.
Key West celebrated Pride with the Stoli Kickoff party. There was also plenty more fun to be had at 801, Bourbon Street Pub and Aqua Nightclub.