As they investigate President Donald Trump, Democrats on the House Judiciary Committee will hold their first official hearing in what they are calling an impeachment investigation.
Talks continued into the night but there was no end to the strike against General Motors.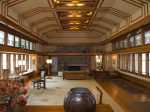 A small but important exhibit at the Metropolitan Museum of Art explores a little-known facet of architect Frank Lloyd Wright's creations: his line of wallpapers, printed and woven textiles, and other home goods designed for the public.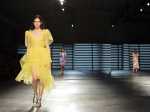 Fashion devotees basked in sunny weather and strong, sometimes whimsical collections as London Fashion Week neared its climax Sunday with runway shows by Roland Mouret, Victoria Beckham, Simone Rocha and others throughout the city.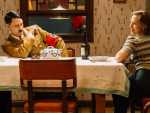 In his last dispatch, EDGE contributor C.J. Prince caps off his time at TIFF, including reviews for big films like People's Choice Award winner "Jojo Rabbit," Rian Johnson's whodunit "Knives Out," the seafaring horror film "The Lighthouse" and more.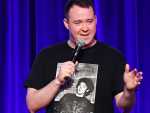 "Saturday Night Live" has rescinded its invitation to a cast member who posted a video last year in which he used a racial slur for Chinese people and derided Asians trying to learn English.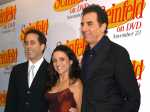 Move aside, "Friends" and "The Office." Netflix now has a new gem — a show about nothing.
Christie Brinkley has been sidelined for Monday's season premiere of "Dancing with the Stars."
Some operators are cashing in on the CBD craze by substituting cheap and illegal synthetic marijuana for natural CBD in vapes and edibles such as gummy bears, an Associated Press investigation has found.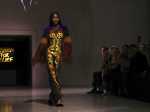 Model Naomi Campbell took center stage at London Fashion Week on Saturday night with a gala charity benefit at the impressive setting of the world famous British Museum.