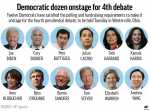 A dozen Democratic presidential candidates will meet on Tuesday for the most crowded presidential debate in modern history. The three front runners face the most intense spotlight.
Inspired equally by San Francisco's Gold Rush era and its present-day fortune seeking, the new guest room design prompts guests to explore creative spaces and dares innovative minds to kick-start their own story at W San Francisco.
Style guru Alex Costa returns with some of his favorite looks for autumn.
An openly gay 23-year-old Saudi man who is an online personality has been arrested and charged with "sharing nudity online" after having posted a photo of himself at the beach - wearing shorts.
France's lower house of parliament is expected to approve a bill that would give single women and lesbian couples legal access to in vitro fertilization, egg freezing and fertility medication.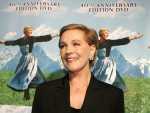 Everyone is on their best behavior when Julie Andrews is around.
After it was reported Billy Porter was in talks to play the Fairy Godmother in an upcoming live-action "Cinderella" movie, the "Pose" star confirmed his role in the project Saturday during the 20th New Yorker Festival.
Jake Gyllenhaal took his relationship with his "Spider-Man: Far From Home" costar Tom Holland to a new level over the weekend.
A woman whose father was executed for murder in Tennessee 13 years ago asked a judge on Monday to order the testing of DNA evidence in the case.
Democratic presidential candidate Elizabeth Warren has escalated her tiff with Facebook by running an ad — on Facebook — taking aim at its CEO, Mark Zuckerberg.