1 thru 10 of 112269 Stories
With French police suicides on the rise, Paris authorities are investigating yellow vest protesters who encouraged police to kill themselves.
The 1998 death of James Byrd Jr. was one of the most gruesome hate crimes in U.S. history. The town's past will be revisited this coming week, when the convicted ringleader in Byrd's slaying is scheduled to be executed.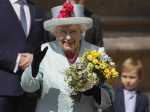 Queen Elizabeth II is celebrating her 93rd birthday, which this year coincides with Easter Sunday.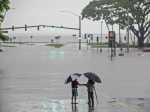 Hawaii's iconic Waikiki Beach could soon be underwater as rising sea levels caused by climate change overtake its white sand beaches and bustling city streets.
President Donald Trump's lawyer Rudy Giuliani insisted Sunday the president's 2016 campaign did nothing wrong by taking information from the Russians, as House Democrats pledged stepped-up investigations.
The Warner Bros. horror film based on a Mexican legend about a woman who murdered her children and wanders the world looking for them brought in $26.5 million as the weekend's top film.
In the summer of 2010, reporters at South Dakota's Argus Leader newspaper decided to request data about the government's food assistance program, previously known as food stamps. Their quest for information is about to take them to the Supreme Court.
Democratic presidential candidate Kamala (KAH'-mah-lah) Harris is tapping into a network of historically black colleges and universities to mobilize her supporters.
Now would-be migrants create chat groups and organize using social media to leave in caravans.
Buttigieg has said that "Christian faith" can lead one "in a progressive direction" and argued that Christianity teaches "skepticism of the wealthy and the powerful and the established." A century ago, such views flourished in the Midwest.
1 thru 10 of 112269 Stories