The rising water that has damaged hundreds of homes and been blamed for three deaths has also taken a heavy toll on agriculture, inundating thousands of acres, threatening stockpiled grain and killing livestock.
German automaker BMW says its profits this year will be "well below" last year's due to higher raw materials prices, the costs of compliance with tougher emissions requirements and unfavorable shifts in currency exchange rates.
In the wake of a massive college bribery scheme, the schools caught in the middle have been left facing a thorny question: What to do about the students who may have been admitted through fraud?
Search warrant documents made public Tuesday show the FBI used highly secretive and controversial cellphone sweeping technology to zero-in on President Donald Trump's former personal lawyer.
Google on Tuesday unveiled a video-game streaming platform called Stadia, positioning itself to take on the traditional video-game business.
Luxury camping (aka "glamping") is coming to the to New York's East End with every luxury that summer visitors expect.
Contracts with so-called restrictive covenants are now common in medicine, although some states limit their use.
UNICO 20º87º's Superbia Summer returns for its second year of exceptional food, mixology and entertainment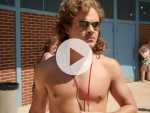 Netflix is ready to put your 80s nostalgia in overdrive with its new trailer for "Stranger Things" Season 3.
Kellyanne Conway's husband is a "husband from hell!" President Donald Trump declared Wednesday, escalating his awkward public fight with the spouse of a top aide.