Carla Gugino is "Jett," a stylish master of old school grift, who attempts to keep herself and her own out of trouble with mixed results.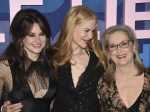 Every time a popular HBO series ends, the network faces a round of stories essentially asking, "is there life for HBO after (fill in the blank). This time, it was "Game of Thrones."
This film is the prequel to filmmaker John Scagliotti's Emmy Award-winning "Before Stonewall," which, together with "After Stonewall," completes the trilogy.
From the director of "Small Town Gay Bar" comes the story of the struggle to organize Gay Pride in the Deep South.
"We're locked in cages. But they're the animals."
Danger Will Robinson! The classic space adventure gets a contemporary reimaging in "Lost In Space - The Complete First Season," now on a 3-disc Blu-ray set with a colorized "unaired pilot" of the Original Series from the 1960s.
"Pose" returns for its second season on FX Tuesday, jumping from the 80s the 90s and landing in a pivotal moment in LGBTQ history. It's also one of the best TV shows of 2019.
Women dominate "Big Little Lies ," both on the screen and in the behind-the-scenes power of Reese Witherspoon and Nicole Kidman, who are executive producers as well as stars of the HBO series.
Rejoice: The Monterey Five, as they are now known, have returned! Madeline, Celeste, Jane, Renata, and Bonnie are back and just as dysfunctional as ever.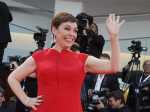 Academy Award-winning actress Olivia Colman was honored Friday by Queen Elizabeth II — the monarch she is about to play on television in "The Crown."