Astrophysicist Neil deGrasse Tyson will return to the air on two TV shows that had been put on hold for a sexual misconduct investigation.
Fox News weekend host Jeanine Pirro's show didn't air a week after her comments questioning U.S. Rep. Ilhan Omar over her wearing a Muslim head covering. No explanation was given.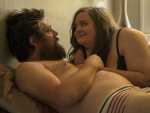 There's more to Hulu's "Shrill," which hits the streaming service on Friday, than you may expect.
Netflix is canceling "One Day at a Time" after three seasons.
NBC is shaking up late-night TV, giving Carson Daly's slot to a woman of color who's a star on YouTube.
This season of "The Bachelor" may have begun with 30 women competing for Colton Underwood's heart but the season was turned upside down when front-runner Cassie Randolph bowed out of the competition.
"Queer Eye" returns for its third season on Netflix Friday and for better or for worse, it sticks to its formula that propelled it into a cultural hit.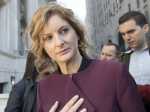 A New York appeals court has ruled that President Donald Trump isn't immune from a defamation lawsuit filed by a former "Apprentice" contestant who accused him of unwanted kissing and groping.
This week's controversy over statements made by Fox News Channel's Tucker Carlson is as much about a high-stakes battle over the network's financial future as it is over what he said on a radio show a decade ago.
HBO is working with the American Red Cross for a "Game of Thrones" contest that excludes gay and bisexual men with some calling the initiative discriminatory.