The highly anticipated 2019 version of "Little Women," written and directed by Greta Gerwig, now has its very first trailer, featuring stars Meryl Streep, Timothée Chalamet, Saoirse Ronan, Laura Dern, Emma Watson and more.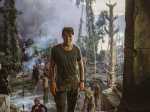 If filmmaking is a war, then "Apocalypse Now" was very nearly Francis Ford Coppola's Waterloo.
Young Kenyan women Kena and Ziki have become lovers, but can really only call each other "Rafiki."
A young Brooke Shield became the major marketing focus in order to promote her first film appearance, years after she became famous for "Pretty Baby" and "The Blue Lagoon".
After he gets unceremoniously dumped by his boyfriend, Raphael goes on a trip to try and work out why it happened.
"Avengers: Endgame" is now available on Blu-ray from Disney with plenty of special features in tow. Although the film itself struggles to find a confident footing, it's not without moments of fun.
The 1929 early British talkie "Blackmail," directed by Alfred Hitchcock, is now available on Blu-ray from Kino Lorber. Packed with special features and a great restoration, this is one you should pick up immediately.
Alfred Hitchcock's 1930 thriller "Murder!" is now available on Blu-ray from Kino Lorber Studio Classics. This release is essential, and comes with plenty of special features.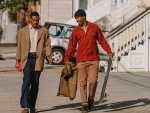 A compelling tale combines with superb performances in this lovely and profound directorial debut by Joe Talbot.
When standing next to giants of animated cinema like the "Toy Story" franchise, "The Secret Life of Pets 2" is a confection rather than a meal. But it's not a bad way to spend a summer afternoon.