Top Story
"Schitt's Creek" is unfortunately coming to an end but Pop TV, the network that airs the beloved comedy in the U.S., announced the Season 6 airdate.
1 thru 10 of 14083 Stories
"Gay Chorus Deep South," a 2019 documentary about a men's choir touring the American Deep South, has been bought by MTV Documentary Films. The studio, run by former HBO exec Sheila Nevins, hopes to organize a theatrical release.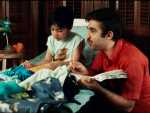 This bizarre coming-of-age comic drama is the tale of how a psychotic closeted Midwestern makes a life for himself in NY
The horrific thing of murdered children occurs a handful of times in an Italian giallo horror movie release, presented on Blu-ray from Arrow Video.
A documentary of Mexico's most famous gay Lucha Libre champion.
Wes Craven's much-maligned sequel "The Hills Have Eyes Part 2" is now available on Blu-ray from Arrow Video. The new 2K restoration may look stunning, but it certainly shows off a compromised project that doesn't really make itself a reason to exist.
This hauntingly beautiful love story from Mexico from a first time filmmaker is a real gem.
"Copa 181" is another well-made LGBTQ movie from Brazil, where the government, under self-proclaimed gay hater Jair Bolsonaro, has recently declared that government funds will now be withheld from cinema projects containing LGBTQ content.
When do you give up on someone? Is it when they push you away time and again? Is it when they walk out of your life? Is it when they give up on themselves? That's what writer-director Yuval Hadadi explores in this drama.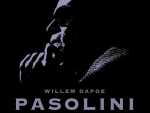 Director Abel Ferrara's biopic "Pasolini" is now available on Blu-ray from Kino Lorber. More than just fascinating, Ferrara upsets the balance of traditional narrative to create something intoxicating.
In this unusual anime, the animation is really nothing to speak of — dull, typical and lifeless. But the movie itself ends up being surprisingly realistic, and, therefore, deeply engaging.
1 thru 10 of 14083 Stories