Berkeley, California, has adopted an ordinance to replace some terms with gender-neutral words in the city code.
Is a peek into the future worth your privacy in the present? That concern was pushed to the spotlight this week with the resurgence of a smartphone app that uses artificial intelligence to transform your current face into your younger and older selves.
Dust off your Captain Marvel cosplay, San Diego Comic-Con is here.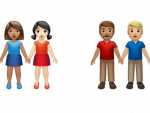 Apple and Google are rolling out dozens of new emojis that of course include cute critters, but the tech giants also continue to push the boundaries of inclusion and diversity.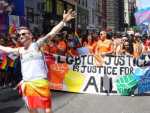 2019 has been a great year for Pride festivals and parades nationwide, many of which commemorated the 50th anniversary of the Stonewall Uprising. Check out our roundup of EDGE coverage and photo albums from this year's events so far!
Barbie has been many things over the years. Now, she's dressed as Ziggy Stardust.
The New Republic published, then pulled, an op-ed piece by out writer Dale Peck after a widespread public outcry and accusations of homopobia, it was reported by Talking Points Memo.
Several weeks after publishing explosive reports about a key member of Brazil's far-right government, U.S. journalist Glenn Greenwald was called before a congressional committee to face hostile questions.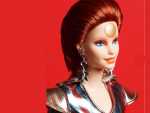 Barbie's now living in a Bowie world, at least for a limited time. Mattel has announced a limited edition Ziggy Stardust-themed Barbie in honor of the 50th anniversary of the David Bowie classic "Space Oddity."
Visitors to the pop-up can take quirky photos and view interactive "artwork."