Cuba Gooding Jr. turned himself in and was arrested Thursday on charges he groped a woman in an encounter at a New York City night spot that appears to have been caught on video.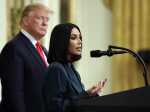 Reality star-turned-criminal justice reform advocate Kim Kardashian West returned to the White House on Thursday to help President Donald Trump promote efforts to help those leaving prison get jobs and stay on track.
Justin Bieber is finally responding to a strange tweet he made earlier this week in which he challenged Tom Cruise to a mixed martial arts fight.
Actress Jessica Biel says she's not opposed to vaccinations, but she does not support a bill in California that would limit medical exemptions.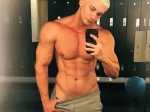 Gay porn star Jay Dymel has died, according to a tweet from Falcon Studios.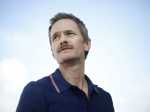 This year's official international ambassador to Tel Aviv's Gay Pride Parade says he has no interest in being a gay icon.
A Los Angeles judge is set to consider Thursday whether to extend a temporary restraining order taken out in the name of Britney Spears against her former manager.
Sylvia Miles, an actress and Manhattan socialite whose brief, scene-stealing appearances in the films "Midnight Cowboy" and "Farewell, My Lovely" earned her two Academy Award nominations, died Wednesday.
"Pose" star Indya Moore was recorded getting into a scuffle with a Trump supporter who was holding a 2020 re-election sign in New York City.
At a show in London Monday, Halsey wore a t-shirt with the image of Melania Geymonat and her partner on one side, and the tagline "Fuck Your Straight Pride" on the back. Watch her emotional speech below.