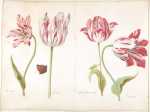 "Botanical Sketchbooks" (Princeton Architectural Press, 2017) offers a compendium of botanical illustrations by 80 artists from around the world.
Distributor A24 is turning a number of the most popular films into books, including Best Picture winner "Moonlight." Out singer Frank Ocean has been tapped to write its forward.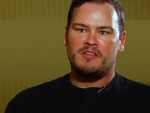 In a new memoir, former New England Patriot player Ryan O'Callaghan describes what it was like to be a high-profile athlete playing on a world famous team — and not be able to tell the truth about who he really was.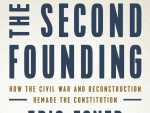 It took the United States two tries to get the Constitution right. The second time was during Reconstruction, the 12-year period after the Civil War when the 13th, 14th and 15th Amendments were adopted.
Nico Tortorella explores identity and gender in a new memoir that honors authenticity.
Harry Potter author J.K. Rowling has made a substantial donation for research into the treatment of multiple sclerosis at a center named after her late mother.
Winning an honorary National Book Award has Edmund White thinking about the more pleasurable moments of the writing life.
When "The Handmaid's Tale" was published in 1985, some readers found the idea of a fundamentalist state supplanting the democratic United States far-fetched. Now it strikes many as eerily prescient.
When Casey McQuiston began writing "Red, Hot and Royal Blue," she never thought it would be one of this summer's hot reads. EDGE caught up with the queer novelist to talk about the book, its success & upcoming film version.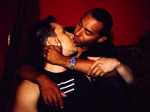 A Brazilian Supreme Court justice has blocked efforts by Rio de Janeiro's conservative mayor to have a book fair remove a comic book showing two men kissing.