A simple yes-or-no question keeps tripping up Senate Republicans: Should the president ask foreign countries to investigate political rivals?
A Christian radio co-host who is accused of repeatedly raping a girl at his church has hired as his defense attorney a man who later dated the alleged victim.
Since the end of the Obama administration, the number of Cubans deported from the U.S. has increased more than tenfold to more than 800 in the past year as the Trump administration enforces a new policy inked just days before it took over.
The European Union said Friday that talks with the U.K. to find an amicable divorce deal were back on track, despite huge challenges and a looming end-of-month deadline for Britain to leave the bloc.
Faced with an impeachment inquiry, Trump has openly defied the core constructs of the Constitution. He chafes at the idea of co-equal branches of government and rejects the House's right to investigate him.
The leaders of Britain and Ireland were meeting Thursday in an attempt to find common ground for an elusive Brexit deal, with just three weeks until the U.K. is set to leave the European Union.
While President Donald Trump plays defense on impeachment in Washington, Republicans are taking the fight to Democrats in the states.
Two years after Matt Lauer was abruptly fired by NBC News for sexual misconduct, more questions are emerging about the former "Today" show host's behavior and whether bosses looked the other way at problems involving one of the network's biggest stars.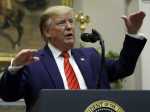 When it came to President Donald Trump's abrupt announcement that U.S. forces would no longer protect Syrian Kurds from a Turkish invasion, his supporters knew as little as his critics.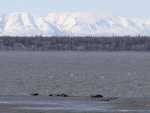 An Alaska law promoting fossil fuel development infringes on the constitutional rights of young residents to a healthy environment, a lawyer told Alaska Supreme Court justices on Wednesday.