Facebook's ambitious plan to create a financial eco-system based on a digital currency faces questions from lawmakers, as it's shadowed by negative comments from President Donald Trump, his treasury secretary and the head of the Federal Reserve.
This year is on pace to be one of the hottest on record, again, and the trend may only accelerate as President Donald Trump loosens policies meant to combat climate change. But some investors are attuned to the dangers.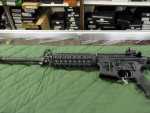 Dozens of Christchurch gun owners on Saturday handed over their weapons in exchange for money, in the first of more than 250 planned buyback events around New Zealand after the government outlawed many types of semi-automatics.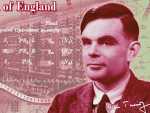 Codebreaker and computing pioneer Alan Turing has been chosen as the face of Britain's new 50 pound note, the Bank of England announced Monday.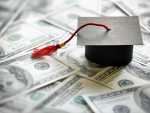 This summer could be a great time to talk with younger teens about the reality of college costs, how much they can expect you to help and affordable alternatives that can keep your family from drowning in debt.
Anticipating that the U.S. Supreme Court might end mandatory union fees for public employees, some labor-friendly states enacted laws last year to protect membership rolls while unions redoubled their recruitment efforts.
Americans are generally satisfied with their personal finances, but many lack confidence in their ability to afford retirement, an emergency expense or even their daily living costs.
President Donald Trump's July Fourth extravaganza — featuring tanks, a military flyover, and a Trump speech at the Lincoln Memorial — cost an estimated $5.4 million, according to rough figures Thursday.
A Japanese cryptocurrency exchange has reported a hack causing the loss of 3.5 billion yen, or $32 million, worth of virtual money.
France will introduce a new charge on plane tickets from next year, with revenue used to fund environment-friendly alternatives, the country's transport minister said Tuesday.