Wilson Cruz, one of many celebrities leading a boycott charge against Equinox Fitness, took to Twitter again yesterday to complain that his cancellation request had not been fulfilled. "Don't make me come in... an in person meeting won't be pretty."
The economy is robust, but the kinds of jobs workers once enjoyed — permanent positions, with stability, bonuses, pensions, benefits and opportunities to move up — are now rarer.
Days after immigration agents arrested 680 Latino workers in a massive workplace sting at seven Mississippi chicken processing plants, job seekers flocked to an employment fair Monday in hopes of filling some of those now-empty positions.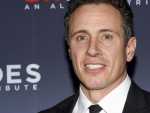 CNN says it completely supports anchor Chris Cuomo after he was seen on video threatening to push a man down some stairs during a confrontation after the man apparently called him "Fredo," in a seeming reference to the "Godfather" movies.
Verizon is selling Tumblr, a darling of early social media, to the owner of blogging platform WordPress.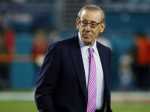 Stephen Ross, owner of the Miami Dolphins and chairman of the Related Companies which oversees fitness giants Equinox, SoulCycle, and Blink Fitness, has stirred controversy for those brands by organizing an elaborate fundraiser for Trump's reelection.
British history has become a Brexit battleground.
he Trump administration says it won't approve warning labels for products that contain glyphosate, a move aimed at California as it fights one of the world's largest agriculture companies about the potentially cancer-causing chemical.
Walmart has ordered workers to remove video game signs and displays that depict violence from stores nationwide after 22 people died in a shooting at one of its Texas stores but will continue to sell guns.
The man largely responsible for the NRA's uncompromising stance is its decades-long CEO, Wayne LaPierre, who has been engulfed in turmoil and legal issues as he orchestrates the group's latest effort to push back against gun-control measures.