Back in December 2017, Trump gave companies a gift when he signed a measure that slashed the corporate tax rate from 35 percent to 21 percent. The next month, though, he started slapping tariffs on imports - leaving them at a competitive disadvantage.
To stay on trend, Italian fashion houses are refashioning themselves for future growth.
President Donald Trump is not giving up on his demand for $5.7 billion to build a wall along the U.S.-Mexico border, saying a physical barrier is central to any strategy for addressing the security and humanitarian crisis at the southern border.
It's a museum that invites visitors to come! Sit! And stay. The American Kennel Club Museum of the Dog opens Feb. 8 in midtown Manhattan, returning to New York after three decades on the outskirts of St. Louis.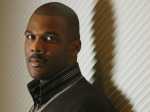 None of these is legit, even though they were shared widely on social media. The Associated Press checked these out. Here are the real facts.
Thousands of requests by men to bring in child and adolescent brides to live in the United States were approved over the past decade, according to government data obtained by The Associated Press.
China's efforts to keep obesity in check have been undermined from the inside by the food industry, according to newly published research.
The partial government shutdown is starting to strain the national aviation system, with unpaid security screeners staying home, air-traffic controllers suing the government and safety inspectors off the job.
The partial shutdown of the U.S. government has begun to make it harder to assess the health of the economy by delaying or distorting key reports on growth, spending and hiring.
A North Carolina town is losing out on an estimated $60 million infusion of Netflix cash thanks to the lingering, still-active parts of an anti-gay law that cost the state huge losses before it was (mostly, but not completely) repealed.