1 thru 10 of 6217 Stories
Mainstream retailers are leaping into the world of products like skin creams and oils that tout such benefits as reducing anxiety and helping you sleep. The key ingredient? CBD, or cannabidiol, a compound derived from hemp and marijuana.
Toothpaste delivered in two days is convenient, but not so great for the environment.
Sequential Brands Group, which bought the Martha Stewart brand nearly four years ago for about $353 million, said Tuesday that it is selling it to Marquee Brands for about $175 million.
Godiva is looking beyond its iconic gold gift box of chocolates. The Belgium confectioner is rolling out 2,000 cafes over the next six years.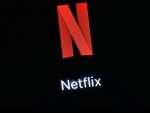 Netflix kicked off the year with the biggest subscriber gains in the history of its video-streaming service, but it still managed to disappoint investors by forecasting a springtime slowdown.
Fast food franchise Chick-fil-A got called out again over the weekend for its anti-LGBTQ antics... this time by protestors who flashed signs from a Zamboni at a Cincinnati hockey game.
A drug that's used to help control blood sugar in people with diabetes has now been shown to help prevent or slow kidney disease, which causes millions of deaths each year.
Walmart is teaming up with Kidbox, the 3-year-old online styling service for children, to offer its customers an exclusive, curated style box.
President Donald Trump is offering some unsolicited advice to Boeing, manufacturer of the troubled 737 Max jet.
A New York City restaurant owner who touted her "clean" American-Chinese cuisine is renewing the long-simmering debate about stereotyping and cultural appropriation in the restaurant world.
1 thru 10 of 6217 Stories