Top Story
A wheeled robot named Marty is rolling into nearly 500 grocery stores to alert employees if it encounters spilled granola, squashed tomatoes or a broken jar of mayonnaise.
1 thru 10 of 11814 Stories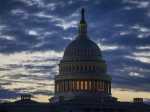 The number of furloughed federal employees seeking unemployment benefits topped 10,000 during the week of Jan. 5 - double the number of federal workers who sought aid in the previous week.
The makers of Budweiser, Coors and other large-scale brewers are placing their bets on cannabis as a way to fight saturated markets and shifting consumer trends.
Just two months after a wildfire wiped out Paradise, California, officials are gearing up for this year's fire season and fear the government shutdown could make it even more difficult than one of the worst in history.
Of all the issues at stake as President Donald Trump and Democrats wrangle over his prized border wall, the latest snag is whether bargaining over the proposal should come before or after shuttered government agencies reopen.
A prominent American anchorwoman on Iranian state television has been arrested by the FBI during a visit to the U.S., the broadcaster reported Wednesday, and her son said she was being held in a prison.
If they punch back too hard, they could be accused of playing Trump's game. If they ignore him entirely, they risk appearing unprepared to take on a president who knows few boundaries.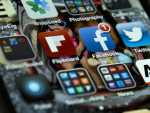 Consumer advocates and the data-hungry technology industry are drawing early battle lines in advance of an expected fight this year over what kind of federal privacy law the U.S. should have.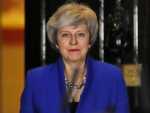 British Prime Minister Theresa May is reaching out to opposition parties and other lawmakers Thursday in a battle to keep Brexit on track after surviving a no-confidence vote.
A suicide bombing claimed by Islamic State militants killed at least 16 people, including two U.S. service members and two American civilians in Syria a month after President Trump declared ISIS defeated and said he was pulling out U.S. forces.
As the partial government shutdown moves through its fourth week with no end in sight, the economic blow is being felt not only by federal workers but also by business people, households and travelers across the country.
1 thru 10 of 11814 Stories