Gay Los Angeles: The Latest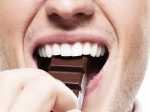 A recent study published in the journal Depression and Anxiety has attracted widespread media attention. But the results might not be as sweet as you think.
Magnum has tendered an apology for the Spotify ad that shocked British listeners recently when an accented male voice narrated a comparison between the "guilty pleasure" of a same-sex hug and the enjoyment of ice cream.
The governor of Florida has signed the death warrant of a confessed killer who murdered a number of gay men more than two decades ago, media reports say.
Using instructions freely available online, do-it-yourselfers ? who belong to what's known as the "open-source community" ? close the loop between an insulin pump and a continuous glucose monitor.
A hearing is set in the city of Chicago's effort to recover costs from actor Jussie Smollett after police said his claims of a racist and anti-gay attack were phony and staged.
Palestinian police have threatened to arrest anyone involved in a gathering planned by LGBT activists and have called on people to come forward with information about them.
Jeffrey Epstein signed a will just two days before he killed himself in jail, new court records show, opening a new legal front in what could be a long battle over the financier's fortune.
The "fundamentals" of the U.S. economy are solid, the White House asserted, invoking an ill-fated political declaration of a decade ago amid mounting concern that a recession could imperil President Donald Trump's reelection.
Drug companies are still raising prices for brand-name prescription medicines, just not as often or by as much as they used to, according to an Associated Press analysis.
Baggy Buttigieg? That is the nickname that designer Tom Ford could give Presidential candidate Pete Buttigieg (or Mayor Pete) after the candidate's team rejected his fashion advice.
Singer Elton John says he's "deeply distressed" by media accounts that criticized the Duke and Duchess of Sussex for taking a private jet to go on vacation despite the flight's carbon impact of the planet.
This documentary about The Lesbian Herstory Archives in New York details the archives' founding, its endurance through nearly half a century, and its successful mission to preserve lesbian history from a society determined to erase it.
If several of the Democratic candidates for president have their way, student debt will be a thing of the past — at least for current student loan borrowers. They are on to something. The nation's student debt problem is an issue that needs solving.
Twitter said Monday it has suspended more than 200,000 accounts that it believes were part of a Chinese government influence campaign targeting the protest movement in Hong Kong.
If you're looking for deeply discounted airfare, Secret Flying aggregates hundreds of flight routes each week to make your next bucket list vacation a reality.
Uber began as a ride-hailing company, but its ambition to become the "Amazon of transportation" has pushed its leaders to experiment with bus fleets, transit and its growing food delivery business.
Moving mistakes are so common that Americans are guilty of making multiple slip-ups per move, according to new research.
Breakfast, lunch and dinner at Burning Man is served with a side of playa dust that covers cars and clothing and finds its way into places where the sun doesn't shine.
Americans would rather endure such vacation travesties as lost luggage or food poisoning, rather than go without internet while on vacation.
EDGE was on hand for the Gay Days 2019 Kick-off Party at the Wyndham Orlando Resort.