Rage Monthly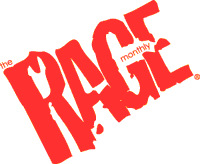 Check out Rage at ragemonthly.com.
Spring has sprung! Which to many, means it's time to get busy with the annual rite-of- passage. Here are some gadgets to help you get organized and power through not only spring cleaning, but year-round.
The Gogo's were a cutting-edge group, remarkably the first of their kind: Five young women who not only played their own instruments, but wrote their own songs. At the head of that new wave was the band's lead vocalist, Belinda Carlisle.
The famed musical is up on its toes and on the stage at Segerstrom Center for the Arts in Costa Mesa from Tuesday, April 25 through Sunday, May 7.
The LGBTQ Center of Long Beach presents The 4th Annual Black & White Ball, an evening of elegance and sophistication in celebration of the LGBTQ community and its many accomplishments.
The Obama-era guidance regarding Title IX civil right protections for transgender students was rescinded in late February by President Trump, the Department of Education and the Department of Justice.
The week-long series of events bring awareness to LGBTQIA+ issues, provides opportunities for community visibility and reflection and celebrates the many different intersecting identities within U.C. San Diego's diverse community.
The 4thAnnual CineArte Latinx Queer Festival will once again offer a sharp focus onto the wealth of Latino artists, through the mediums of film, digital media, art and music.
Here are some of this year's notable offerings of interest to our community, both short films and feature-length.
One more bright light is shining in that world, and based on the support he has received from fans and the stars that populate that sky, it shows all of us that even in some of the darkest corners in our world change can happen.
"West Side Story" is a romantic tragedy, in the spirit of "Romeo and Juliet." Director Richard Israel talks about the play's ongoing significance and his vision for the upcoming La Mirada production.