Gay Los Angeles: The Latest
Israeli director Nadav Lapid's "Synonyms," a movie about a young Israeli man who uproots himself to France and is determined to put his homeland behind him, won the Berlin International Film Festival's top Golden Bear award on Saturday.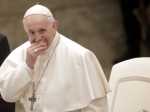 Pope Francis is asking for prayers for this week's sex abuse summit at the Vatican, calling abuse an "urgent challenge of our time."
Retailers and top fashion brands like Gucci and Prada keep apologizing for products that smack of racial insensitivity. The big question is: Why does it keep happening?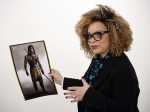 Ruth E. Carter is a black woman blazing a trail as a costume designer in a film industry with not many who look like her.
For nearly four years, Gavin Grimm has been suing his former school district after it banned him from using the boys bathrooms in high school.
Disgraced former Congressman Anthony Weiner has been released from federal prison after being convicted of having illicit online contact with a 15-year-old girl in 2017.
The national outrage that simmered after actor Jussie Smollett said he was attacked by people shouting racial and anti-gay slurs was fueled in part by celebrities who spoke out loud and strong on social media.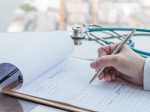 A means to divert addicted patients into treatment remains elusive, creating a missed opportunity in the health system.
Organizers of Pope Francis' summit on preventing clergy sex abuse will meet this week with a dozen survivor-activists who have come to Rome to protest the Catholic Church's response to date and demand an end to decades of cover-up by church leaders.
British lawmakers issued a scathing report Monday that calls for tougher rules on Facebook to keep it from acting like "digital gangsters" and intentionally violating data privacy and competition laws.
More than 300 Islamic State militants surrounded in a tiny area in eastern Syria are refusing to surrender to U.S.-backed Syrian forces and are trying to negotiate an exit, Syrian activists and a person close to the negotiations said Monday.
Japanese Prime Minister Shinzo Abe kept quiet Monday over President Donald Trump's claim that he had nominated him for the Nobel Peace Prize, but praised him and emphasized he did not deny doing so.
President Donald Trump is going after the "horror show" known as the diversity visa lottery program. His description of it is pure fiction.
Nearly a year in space put astronaut Scott Kelly's immune system on high alert and changed the activity of some of his genes compared to his Earth-bound identical twin, researchers said Friday.
A personal account of how medical bills can amplify the struggle families face during a critical illness.
Here are some of the most common car-shopping mistakes people make when buying or leasing a car. Avoid them and you'll have a better car-buying experience.
It was classic Jacobs at his best — high drama and fairytale whimsy, with big shapes and signature touches like oversized ruffles and flounces and bold florals, and deliciously roomy coats that beckoned. (Photos: AP/Andres Kudacki)
Memory and thinking skills naturally slow with age but now scientists are peeking inside living brains to tell if depression might worsen that decline — and finding some worrisome clues.
Three new luxury hotels in breathtaking destinations will begin welcoming guests this spring, including Comporta in Portugal, Raa Atoll in The Maldives and Santa Teresa de Cobano in Costa Rica.
Roscoe's Tavern hosted a RuPaul's Drag Race All Stars 4 finale party with Shangela, Valentina and Adore Delano.